Our Personalised Training Process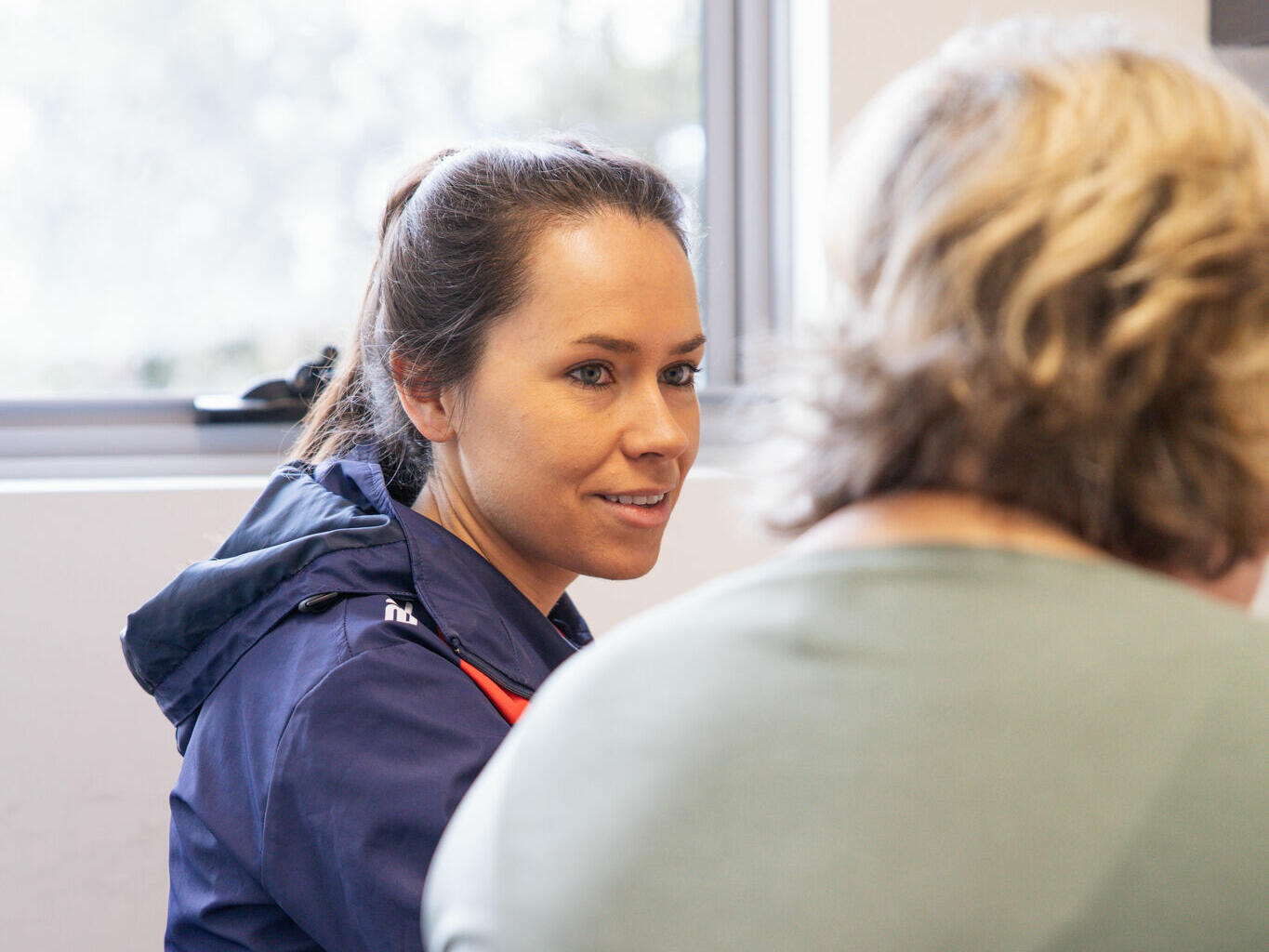 1. Free Consultation
You will meet with one of our personal trainers at your local personal training studio, where you'll talk about your goals and challenges. Together, we will create a personalised program for your success.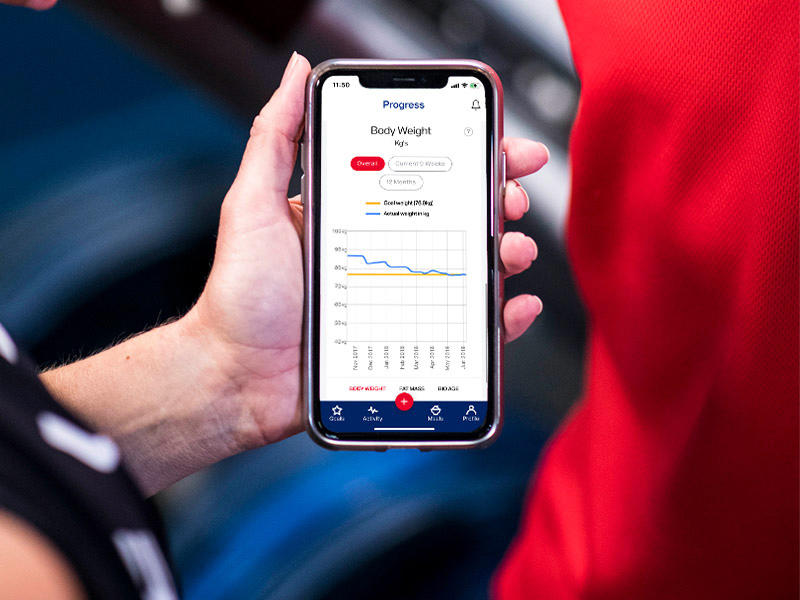 2. Access Anywhere, Anytime
Get access to the MyVision App, your complimentary pocket personal trainer, empowering you to monitor and track your progress effectively. MyVision puts the knowledge and expertise of our personal trainers in an easy-to-use app.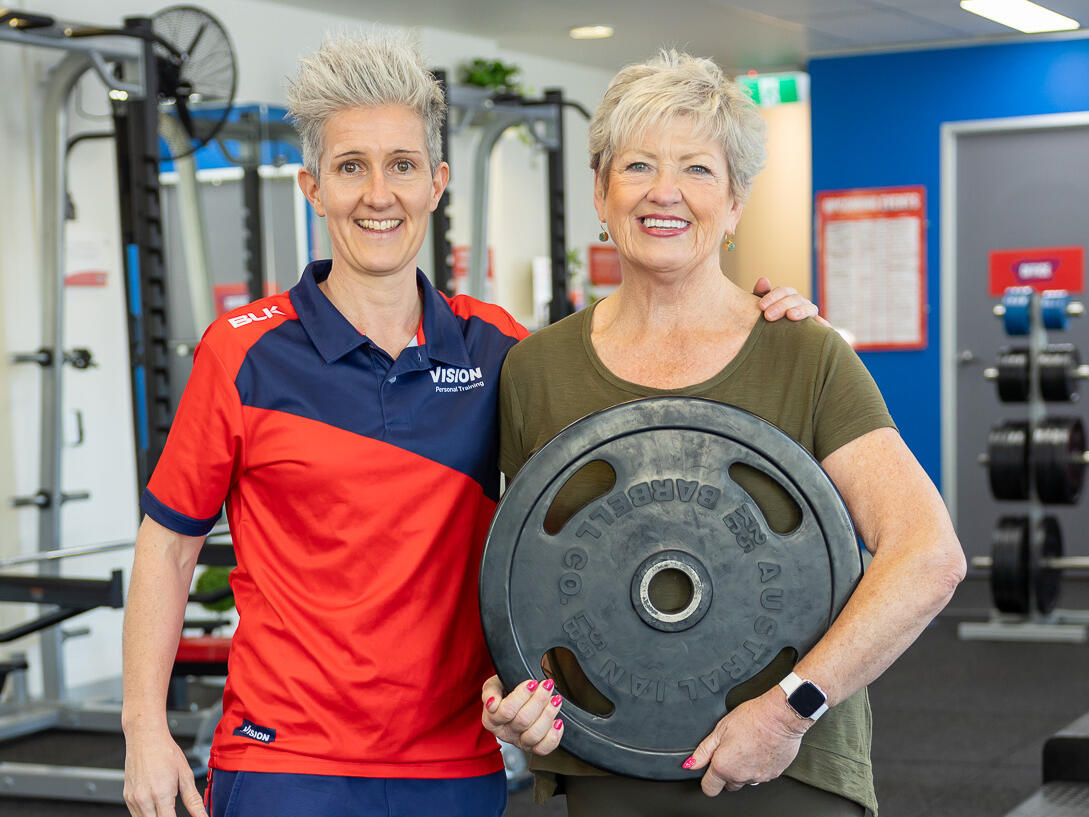 3. Venture on your Transformation Journey
With personalised one-on-one support from a carefully selected personal trainer at our conveniently located local personal training studio near you!
Personal transformation. That's the Vision Difference.
We measure our difference in unleashing yours. Everything we do is about transforming your health and your life for the better.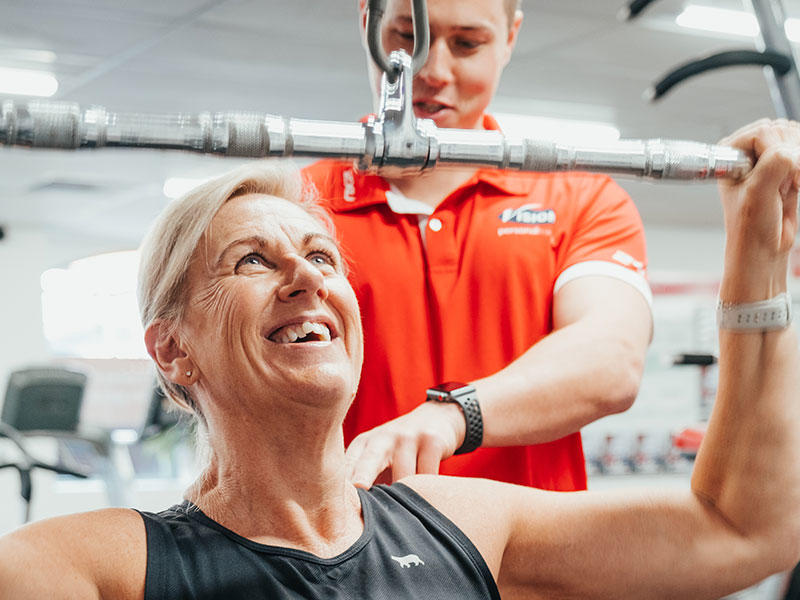 Your body, your goals
The focus is on you and you alone. Your PT will guide you through your very own exercise and nutrition plan, as well as the coaching and goal setting sessions you need to succeed. You have the flexibility of training in the gym or online.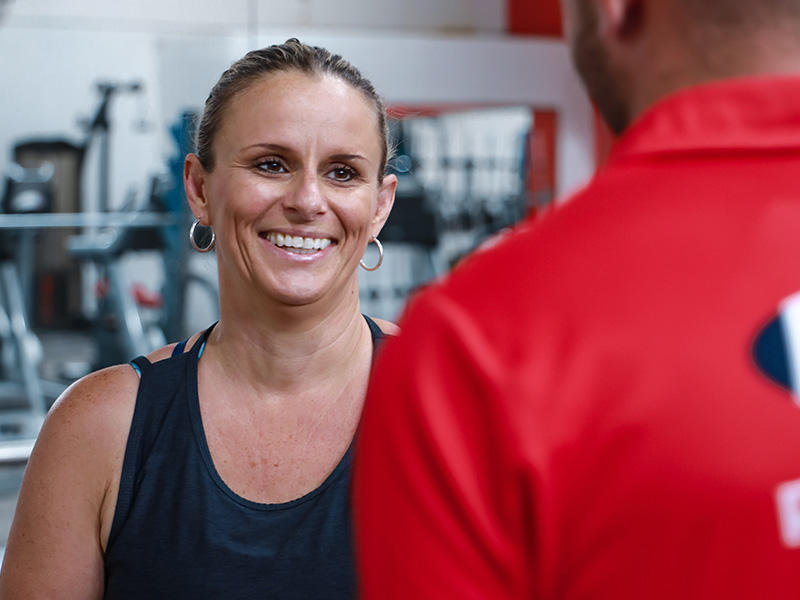 Names, not numbers
We're more than just a gym, we're a family. You will find yourself surrounded by likeminded individuals and you will be surprised the impact that has on you! Our Vision community will become your home away from home. Find your local studio gym near you!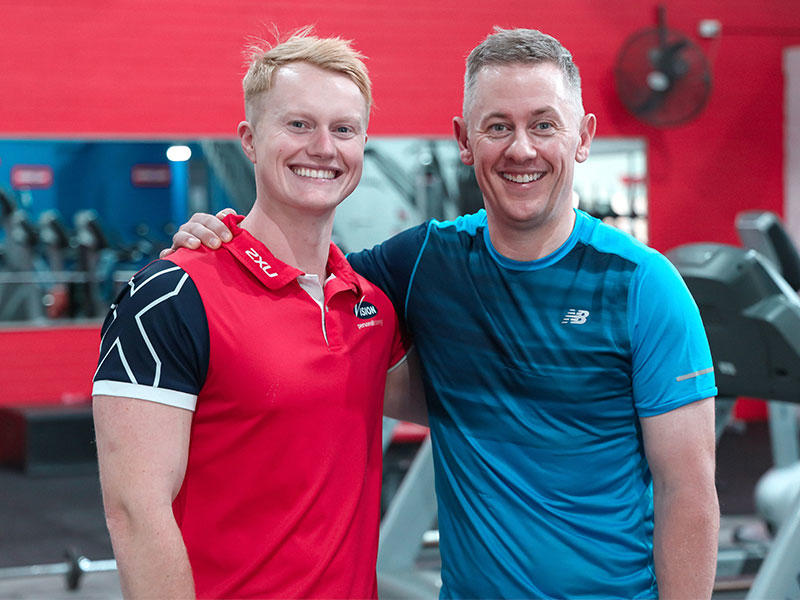 Success guaranteed
We guarantee your investment with this simple promise. Follow your program 100% for your first 9 weeks and in the unlikely event you do not achieve the agreed results, we will not only give you your money back, we will train you for free until you do.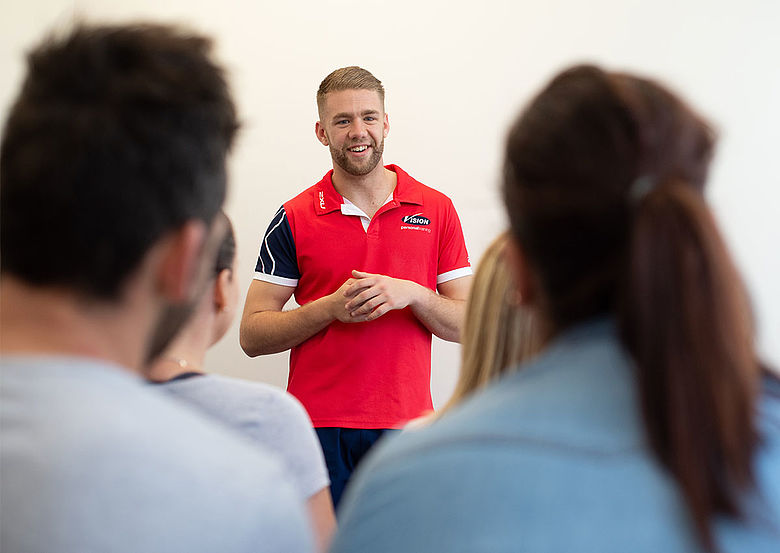 Your path to sustainable results
Achieve sustainable results through our holistic approach. We focus on emotions, education, eating and exercise, in that order. These make up our four pillars of transformation. Achieving a longer-term lifestyle change, calls for a complete approach.
Our four pillars of transformation
We approach training as a long-term lifestyle change, not a high-intensity fad with short term impacts. Mindset, knowledge, nutrition, fitness – In that order. Achieving long terms goals calls for a complete approach.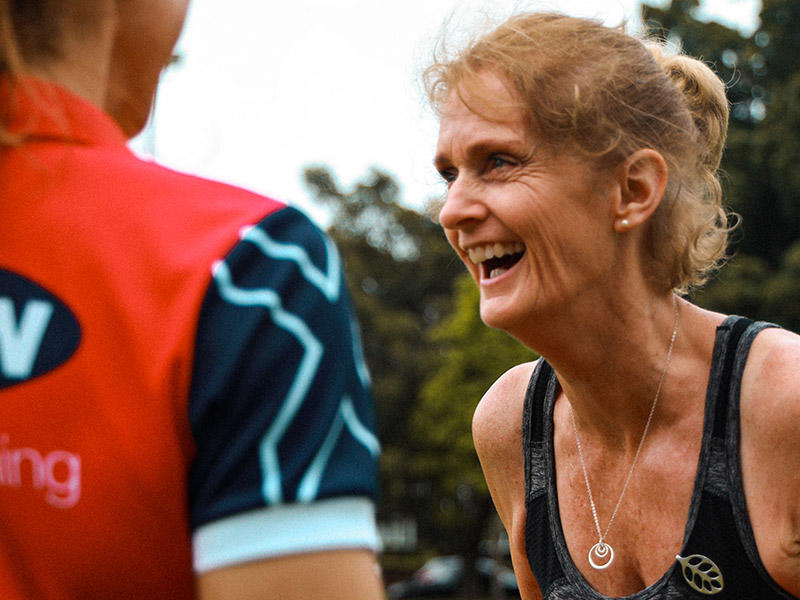 Emotions
We've got your back, and your mindset. Your PT will guide you through ongoing goal setting and accountability to ensure you're set up for success.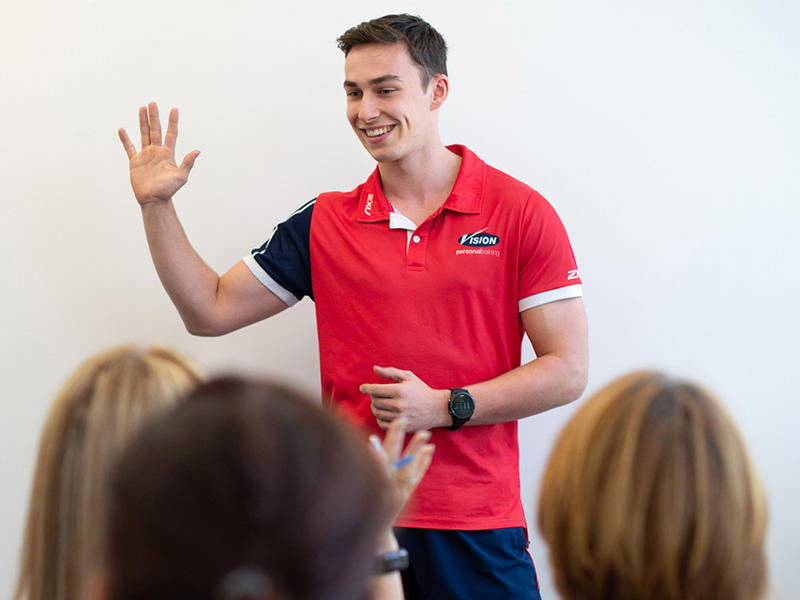 Education
Your PT will provide you with the right tools, expertise and knowledge to help you reach your goals, including access to shopping tours and seminars, plus much more.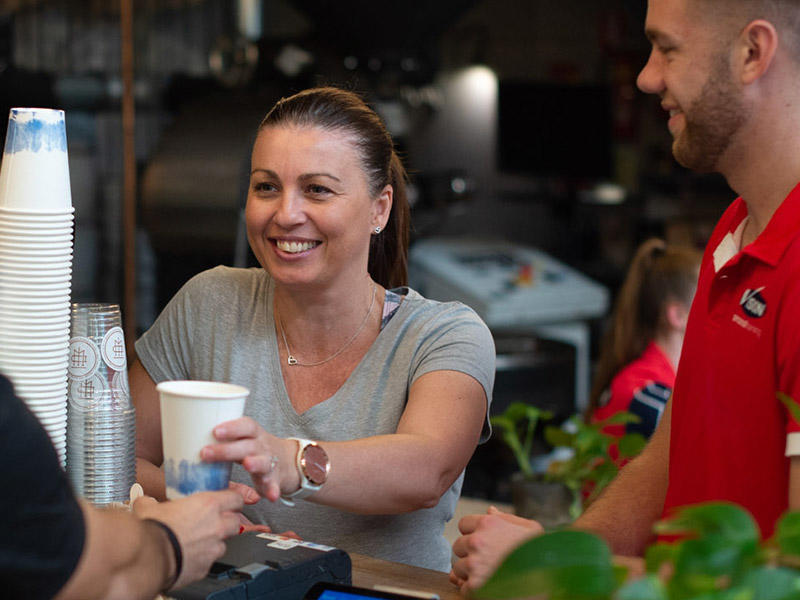 Eating
Good nutrition. To us, it's more important than exercise. We place a big focus on creating personalised and sustainable nutritional plans.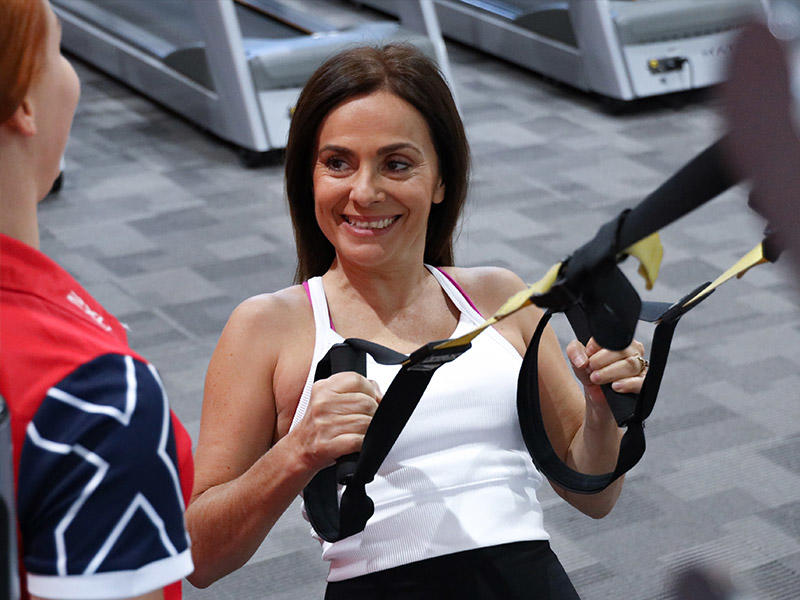 Exercise
Genuine support. Investing in a gym personal trainer will be a game changer for your success with a personalised exercise program to suit you and only you.
Tailored training for your goals
Our gym personal trainers prioritise your individual needs and unique body, tailoring each program exclusively for you. Train with us in our personal training studio or enjoy the convenience of working out from the comfort of your own home through our online sessions.
You're supported by a team of experts.
Every Vision Personal Trainer holds internationally recognised credentials, is insured and is consistently mentored to ensure their knowledge remains at the forefront of the health and fitness industry.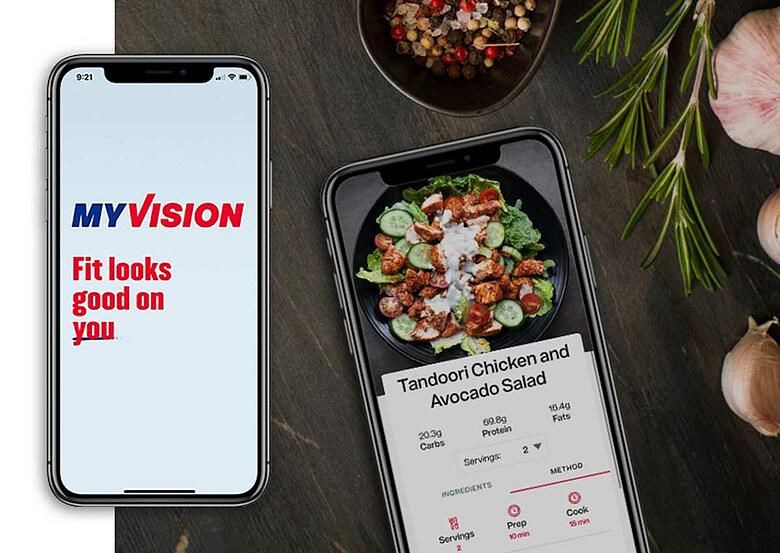 A companion app to keep you accountable, anywhere.
Your Personal Trainer is not the only source of help and support you'll have access to at Vision. MyVision puts the knowledge and expertise of Trainers in an easy-to-use app.
With MyVision you can:
Access your training sessions
Track your food in your food diary
Check out your workout schedule
Plan your week for results
Get inspired by our latest client transformations
Our holistic approach has transformed thousands of people across Australia and New Zealand. Get inspired by the journeys of our latest Clients and find your local studio gym near you today!
Are you our next success story?
FAQs
What is a personal training studio?

Does personal training actually work?

What makes Vision Personal Training different from other fitness trainers?

Do personal trainers help with diet and nutrition?

How long does it typically take to see results with a personal trainer?

What's the difference between a personal trainer and a fitness coach?

How is the MyVision app different from other fitness apps?

How can the MyVision app help in achieving my goals?