460 Sydney Road
Balgowlah, NSW 2093
Opening hours
Mon - Thurs 5:30 am to 7 pm
Friday 5 am to 12;30 pm
Saturday 630 am – 12 noon
Sunday Closed
Client feedback means the world to us!
Check out our latest reviews
justin montgomery

February 01, 2022

"Great team, great goal setting and technology that helps you better understand food and key drivers of carbs, fat etc. A great community of like minded individuals. Highly recommended. "

Louella Covich

September 01, 2019

"Vision Balgowlah is more than a gym- it's a great community. For me the trainers help me meet my own personal goals- fitness, personal challenge and running a half marathon.

...

I love that when I walk in I'm greeted by name by the trainers, as well as the various group training sessions. Thanks for being such a great place to train.

See more

"

Nicole Faeste

August 12, 2019

"Welcoming, lovely vibe and great trainers! "
Meet our Balgowlah team
Meet our Studio Owners, Managers and Personal Trainers who are passionate and absolutely ready to guide you along your new health and fitness journey!

OWNER
Daniella Calci

TRAINERS
Roberta Magnoli - Trainer
Rachel Trent - Trainer
Mihaela Simeonova - Trainer
Wynette Ann Monserrat - Trainer
Caroline Chappell - Trainer
Cherry Cummins - Trainer
David Rodriguez Obregon - Trainer
Max Miljak - Trainer
Maite Morbin Chedid - Trainer
Jacques Edward o' hearn - Rookie
Emily- Rose Weir - Rookie

Looking to join our team as a Personal Trainer?
Latest articles by our team
Are you our next success story?
Give your goals the greenlight and join us at Vision Balgowlah. Book your free consult now!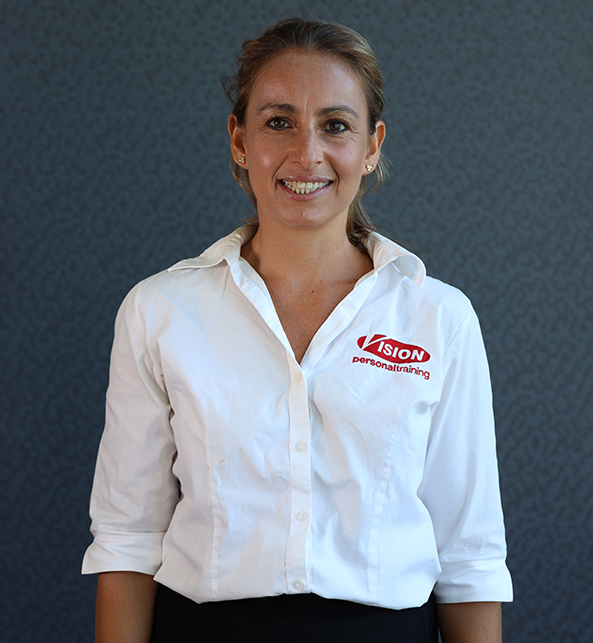 Daniella has been in the Fitness Industry since 2009 and prior to that worked as a qualified Dietician at the Mater Hospital. Dani's journey with Vision began as a Client and she was so inspired by her own results and also the results of the other Clients around her she decided to join the Company as a Trainer. Since joining Vision, Dani has helped countless people in her community achieve their goals! Dani also finds satisfaction in seeing the development and growth of not only her Team, but also playing a significant role in Client personal achievement and happiness. Dani is wholly focussed on sharing her continued educational, physical and business growth with both peers and Clients alike.