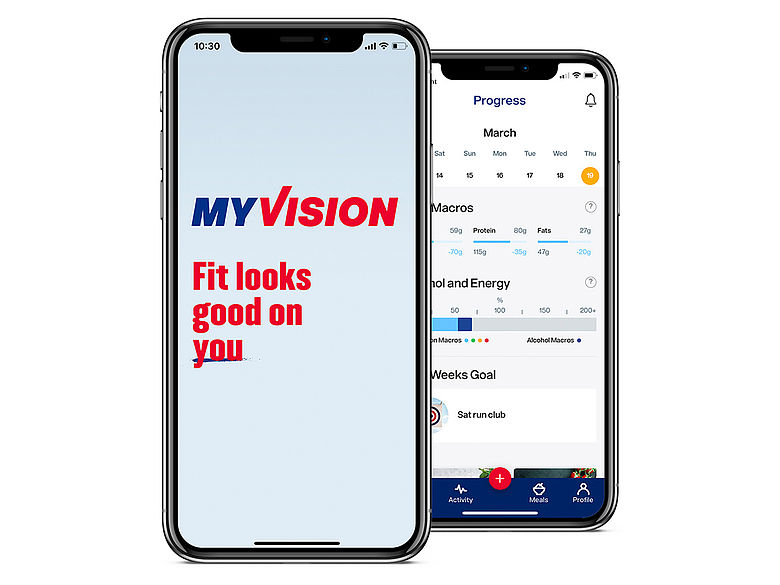 Workouts. Re-worked. Achieve your goals no matter your location.
How we work, play and keep fit has changed. But when it comes to keeping our community motivated and connected, we're stronger than ever. Vision Online Personal Training brings together all the training, coaching and nutrition expertise we've developed at our Studios in an online format to inspire transformation and achieve results.
Pick your fit
From unlimited access to online group sessions only all the way through to a personalised training package developed just for you, we've a range of options to suit your practice and pocket.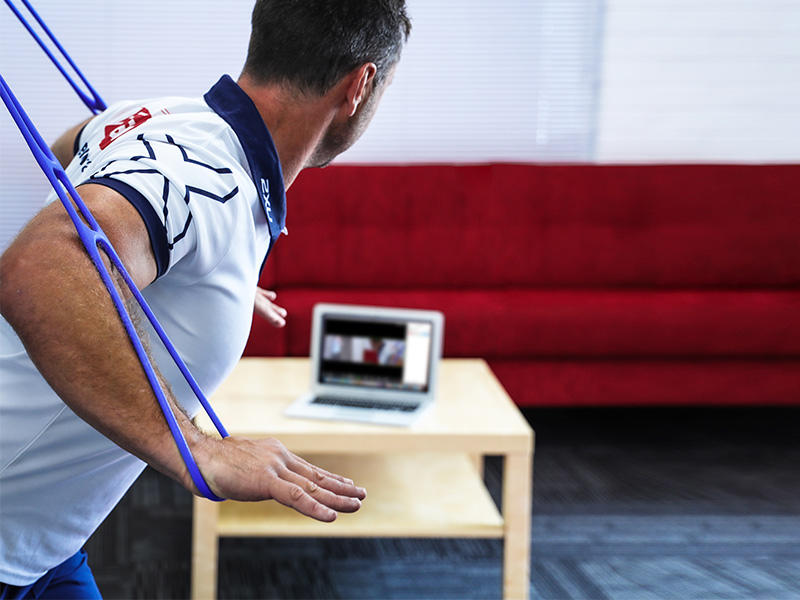 One-on-one sessions with a trainer you can't pause.
Genuine support. Real-time feedback. It's yours, every time you join an online session with your certified Personal Trainer.
Good nutrition. To us, it's more important than exercise.
Our Online services are more than just training. That's why we place a big focus on creating personalised, sustainable nutritional plans that support your goals.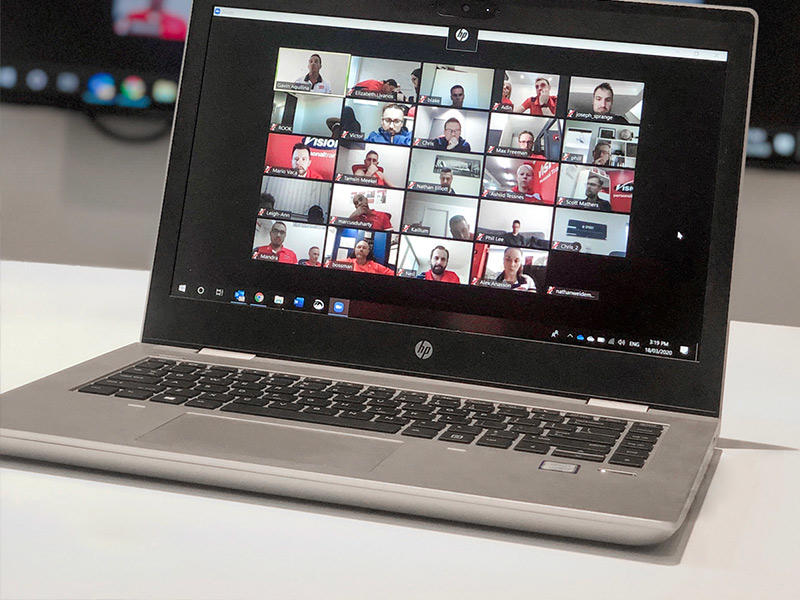 Join a community. Raise your game.
Find extra fire by joining online group sessions, filled with likeminded individuals ready to amp up your motivation.
We've got your back. And your mindset.
Nothing excites us like seeing Clients succeed. That's why we're invested in helping you reveal your fitness future, then inspiring you to achieve it using positivity and encouragement, whatever your fitness level.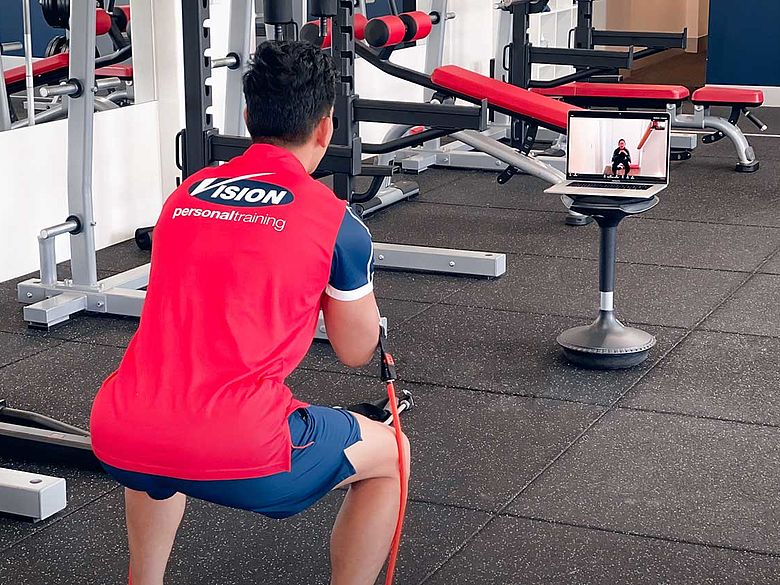 A companion app to keep you accountable, anywhere.
Boost your health journey with the MyVision app. Review your goals. Track your sessions. Chart your progress. Change or add activities to suit your schedule. Keep your trainer in the loop. And more. Find it on Apple Store and Google Play Store.
FAQs
What does an online personal trainer do?

An online personal trainer is a coach who works with clients remotely using video chat, email or phone calls to guide and support clients as they work towards their fitness goals. Online personal trainers will help you set goals, develop a workout plan that suits your lifestyle and schedule, and monitor your progress along the way.

They also offer advice on nutrition and other lifestyle habits that could help improve your overall health

Does online personal training actually work?

The short answer is yes! Online personal training can be just as effective as in-person sessions. The key to getting the most out of your experience is to choose a trainer who has experience teaching online and who uses the same methods they would in person. You can be confident knowing all of our Vision Personal Trainers are experienced and qualified to provide online sessions that are just as effective as in Studio. 

The beauty of online personal training is that it allows you to train from anywhere, at any time of day. You can start with your fitness program immediately without having to worry about finding the time to go to the fitness studio or hiring a personal trainer in your area. This lets you get fit while working around your schedule, which means that you won't have any excuses not to get started right away.

What Makes Vision Personal Training different from other online personal trainers?

At Vision Personal Training, we take a more holistic approach to health and fitness. We believe that good nutrition is more important than exercise, and we will help you learn how to eat right for your specific goals.  

Our online one-on-one sessions are with a real trainer in real time where you can't pause the session. This creates a whole new level of accountability and achievement. You can rest assured, knowing our personal trainers will take the session at your pace, whilst encouraging you to improve on each session.

On top of that, we also have online communities where people like yourself can connect with others on similar journeys. These communities will help keep you motivated and accountable as you work toward your fitness goals!
You're a click away from a better you
Your personal transformation starts by simply booking a FREE consultation. A certified Personal Trainer close to you will get in touch. Working together, you'll define your fitness and nutrition goals before your Trainer designs a program to suit you and you only.