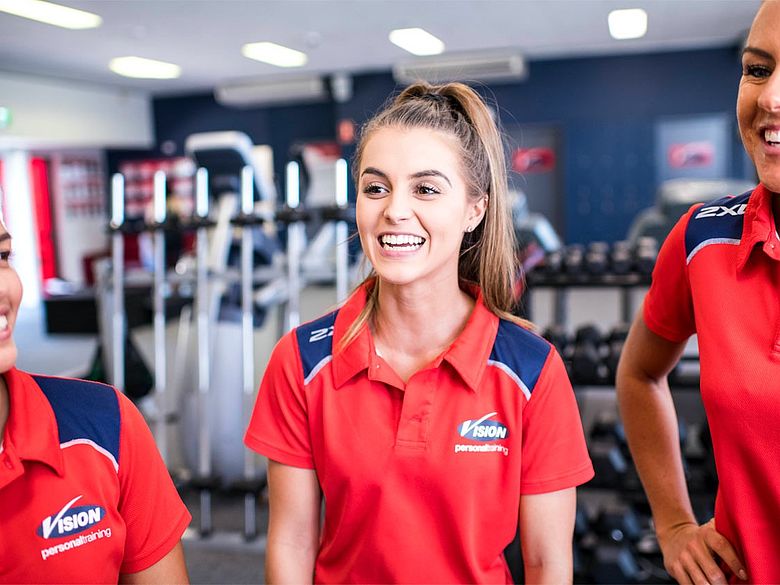 Goals. Education. Growth.
When you are ready for a rewarding career in the industry, we are ready to mentor you every step of the way.
Why join the team at Vision?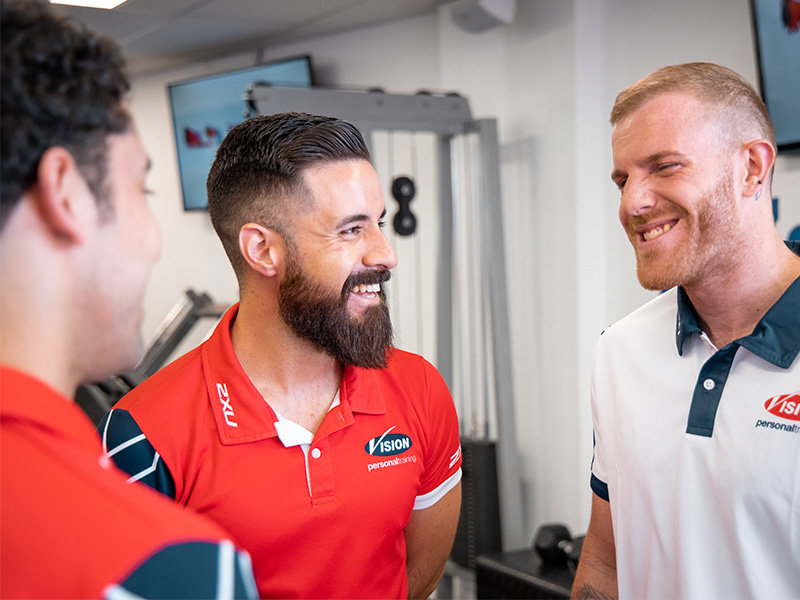 One on one, backed by your team
As a Vision PT you'll be training your Clients one on one, coaching them to life changing results. Your Studio team are more like a family. Supporting you to be your best every single day.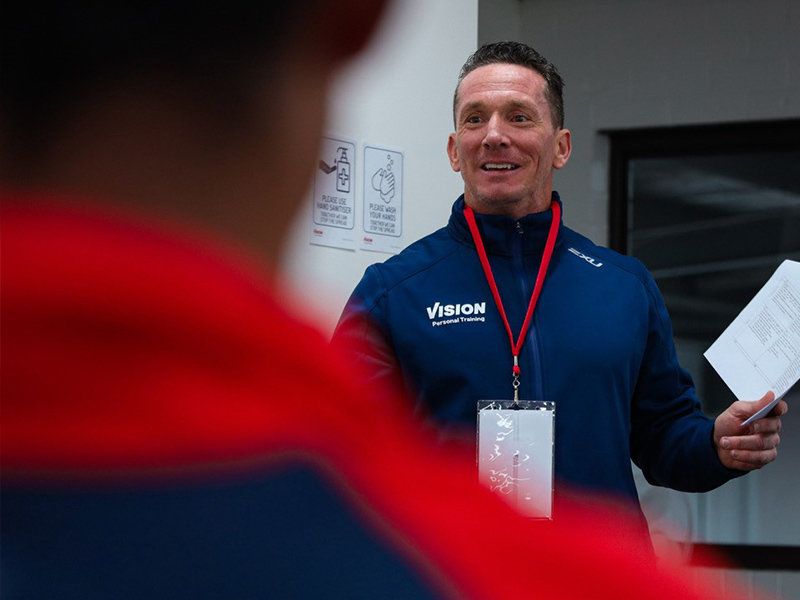 Mentored by the industries best
Our 12-week rookie program will sharpen your knowledge in all aspects of the role. We'll pay you to learn and give you a dedicated Mentor whose role is to make sure you are the best you can be.
Basics sorted
No rent, tax, super and insurances taken care of. We want you to focus on the important things that progress your career and help you achieve amazing results for your Clients.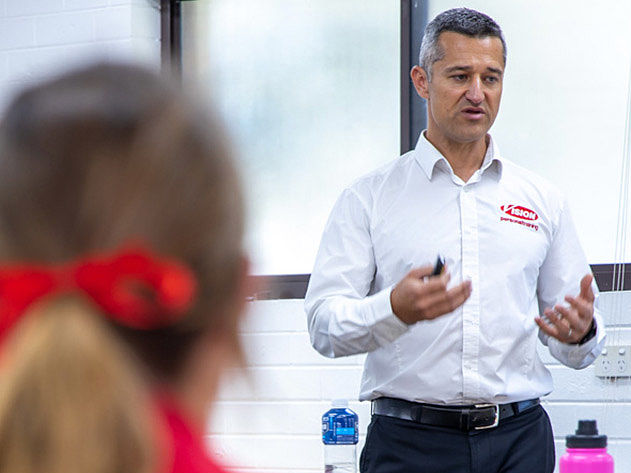 Ongoing education is who we are
Our LevelUp education program as part of Vision Academy allows you to immerse yourself in further education that progresses you along the career path. Choose modules that interest you! We cover it all – everything from Advanced Lifting Techniques, Advanced Nutrition through to Sales Success and Coaching for Impact.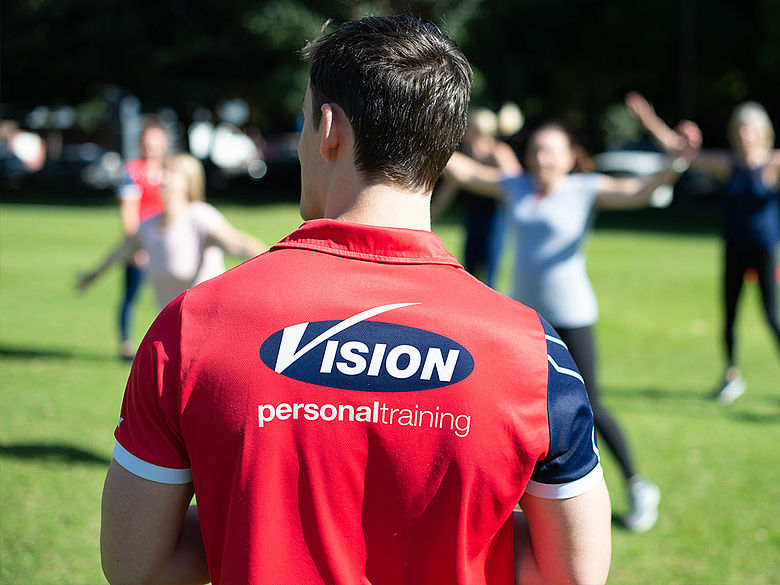 A culture that values and rewards performance
Your ongoing learning together with your performance review will continue to ensure that your progression is rewarded with annual salary increases and career path progression.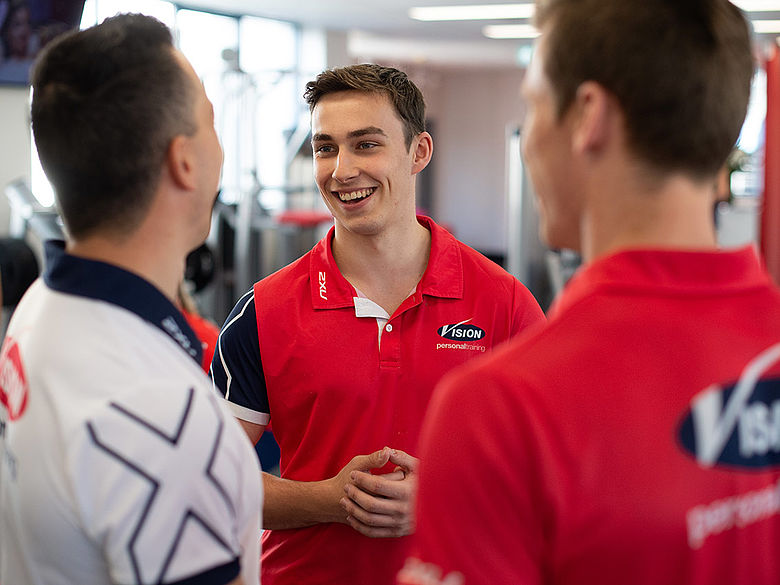 I am always growing, learning and progressing in my career at Vision and I get to literally transform people's lives.
Not yet qualified? No worries!
We can support you with our THRIVE program which will support your education as you continue your studies and take care of your work experience obligations.