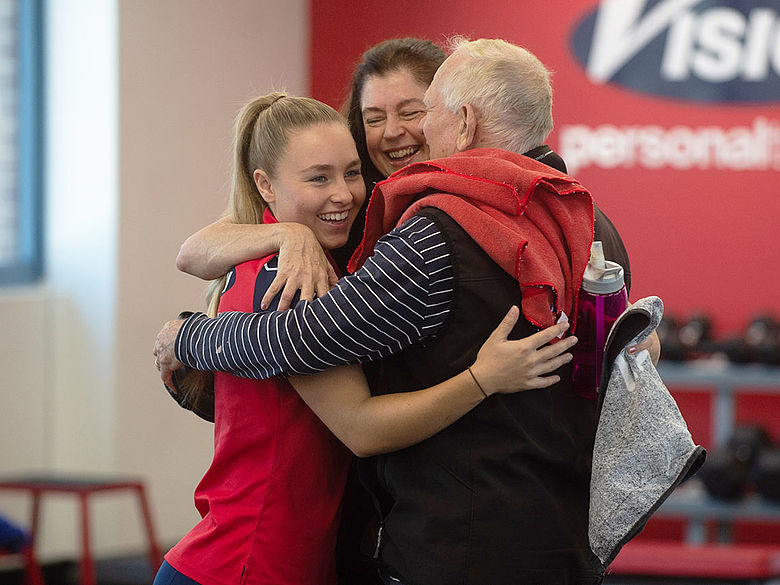 We're more than a gym
Far more than just exercise, the coaching experience offered by Vision ensures that Clients leave with the knowledge to maintain their results for life. Our 4 pillars of transformation – emotions, education, eating and exercise provide all the tools you need to succeed.
We're a family
Knowing the gym can be an intimidating environment, Founder Andrew Simmons set out to create a fun small Studio environment. This makes a Vision Studio the exact opposite of what is typically found in the industry, and for our community it's the best thing about Vision.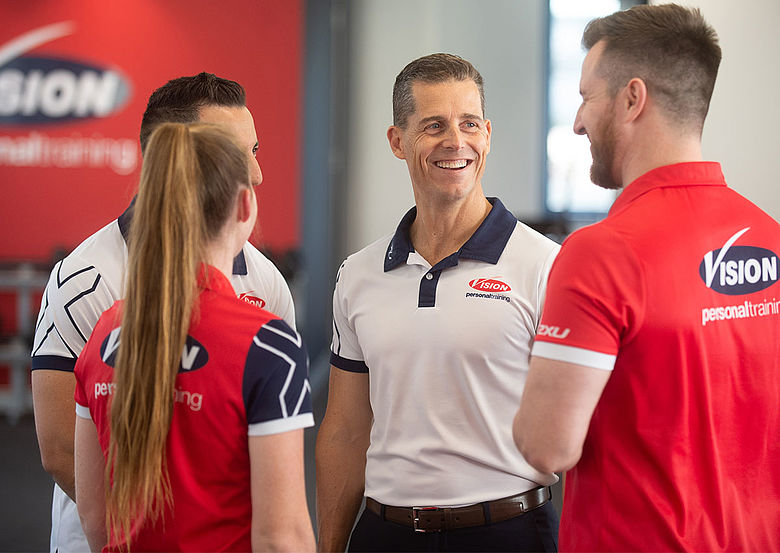 58 studios and growing
The first Studio was opened in Caringbah in 2001 and the network now spans 58 Studios across Australia and New Zealand. Our Franchise partners are committed to not only achieving Client results but also leading a team of Trainers to fulfilling careers in the Fitness industry. Vision provides industry leading training and a proven career path for all our Personal Trainers, but also Management and Leadership training for our Managers and Franchise owners.
Looking to join the team as a trainer?
Join our team of Personal Trainers, who are here to change the game.
Looking to franchise with us?
Make our Vision your own by franchising with us.
About the owner
Andrew Simmons (B.Sp.Sc) is the Founder and Managing Director of Vision Personal Training. He is highly respected in the Health and Fitness Industry, being inducted into the Fitness Australia Roll of Honour in 2013. In 2014 he was also made a "Paul Harris Fellow" by Rotary International for his work in the community. He was voted National Personal Trainer of the Year in 2003 and Vision was voted Emerging Franchise of the Year for NSW/ACT in 2008. Vision was also awarded National Personal Training Business of the Year in 2003 and 2010.
Andrew is also the author of two books "Fat Loss: Take Control", with sales well over 40,000 and "Ready Set Go - 3 Steps to Better Health" with sales of more than 15,000.
Happily married to his wife Fiona and father of their 4 children, Andrew certainly understands the challenges of balancing health within a busy lifestyle.
Andrew is passionate about decreasing the escalating Type 2 Diabetes and obesity epidemics in Australia and providing passionate Health and Fitness Professionals long-term careers.