6/6 Memorial Drive
SHELLHARBOUR, NSW 2529
Opening hours
Mon - Thurs 5:00am - 7:00pm
Friday 5:00am - 3:00pm
Saturday 6:30am – 12noon
Sunday Closed
Client feedback means the world to us!
Check out our latest reviews
Sharon Thorncroft

May 04, 2023

"If anyone is procrastinating about joining Vision I suggest you get there now . It is a very friendly atmosphere, the trainers listen to your needs and go over and

...

above to get you near your desired weight and strengthening your body .

See more

"

Payam Faraid

April 20, 2023

"My wife and I have been training with Vision PT for the last 8 months. Rachel and Andrew are knowledgeable, friendly and fun loving personalities who make training an enjoyable

...

experience rather than a chore. The program also has an app where you can track what you eat which gives you more control when you're trying to achieve your fitness goals. 5 stars from me!

See more

"

Shirley Dorahy

April 16, 2023

"Let me ask you a question so I can give you the answer... Would you like to get fit, strong and healthy and in the process lose those extra kilos we

...

all gain along the way, have a great relationship with trainers who are motivational and encouraging, make some new friends with like minded people and learn how to choose better food options without popping pills and wasting your time and your dollars on those ads that always promise a quick fix without changing your current food habits or doing exercise? The answer is in the question... so if this is you then you really do need some VISION in your life. VISION at Shellharbour is a gym unlike any other you may have tried out or thought about trying out. Nutrition is as much a key focus as exercise so when these two elements are addressed together in the one place your potential to achieve your goal is limitless! You are important and you are worth it... So what are you waiting for?

See more

"
Upcoming group training sessions
Monday
Tuesday
Wednesday
Thursday
Friday
Saturday
Sunday

BASE
5:30 PM

X-Train
6:00 AM

X-Train
5:30 PM

FLEX
6:00 AM
Upcoming studio events
New to Vision? Secure your spot at our next event by clicking register to the right. Already a Client? Save your spot via the MyVision app. Join us!
Meet our Shellharbour team
Meet our Studio Owners, Managers and Personal Trainers who are passionate and absolutely ready to guide you along your new health and fitness journey!

OWNER
Rachel Macedo

TRAINERS
Kaillum Key - Manager
Andrew Stark - Trainer
Karen-anne Donnelly - Trainer

Looking to join our team as a Personal Trainer?
Vision Shellharbour Success Stories
Are you our next success story?
Give your goals the greenlight and join us at Vision Shellharbour. Book your free consult now!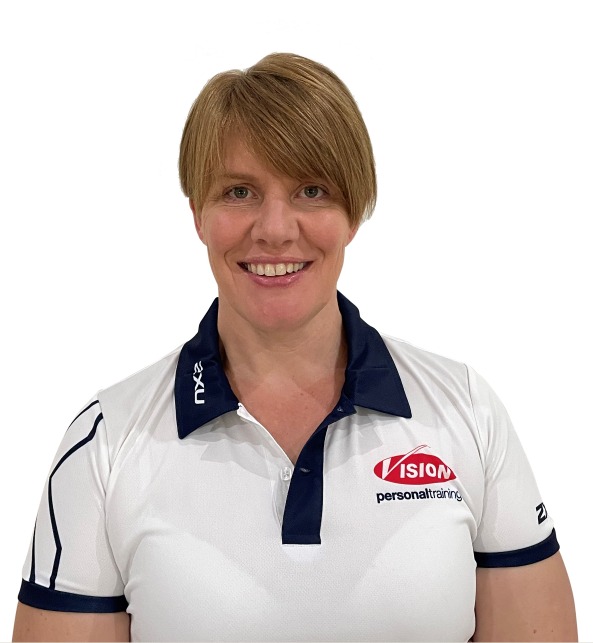 My name is Rachel Macedo, I am a mother of 3, wife and owner of 2 businesses. Before joining Vision Personal Training back in 2013 as a Client, I always thought I was a healthy eater who trained regularly 3 times a week. Oh boy! Was I wrong. So then began my journey at Vision Personal Training.
Going on my own weight loss journey along side my Trainer Kaillum, I learnt so many new habits, not only physically but mentally. These results really are Guaranteed and made such a positive impact on my busy life.
Seeing my own results and how much it had changed my lifestyle, I made the big step to enquire about Studio ownership, I didn't want to just buy into the business I wanted to know every part of it from top to bottom.
I took the risk and went back to study and enrolled at the Australian Institute of Personal Training. 5 months later I was still hungry for more so I applied for a Personal Trainer position at the Wollongong Studio. I was put on the Vision Experience Program and then the Rookie Program and I just kept growing.
I now have extensive experience in training for all types of running and weight lifting. The highlight would have to be taking my Clients to New York and running with them through Time Square, and of course not I couldn't forget running a marathon in Uluru, who would have thought this was all possible!
The support I got from everyone at the Studio was amazing and backed by my amazing family and supportive husband Carlos. Without even realising it I had climbed the Vision Career Path and became the Studio Manager working alongside Kaillum.
Studio Ownership is finally here and I will build the same energic community and culture in our Shellharbour Studio, sharing and using my own Vision experiences to give all clients achievable and sustainable results.