Experience endless benefits
Surrounded by other's motivation and energy, exercise is made fun! You receive the same focus on safety, technique and goal achievement that you would in a one-on-one personal training session, but with added enjoyment!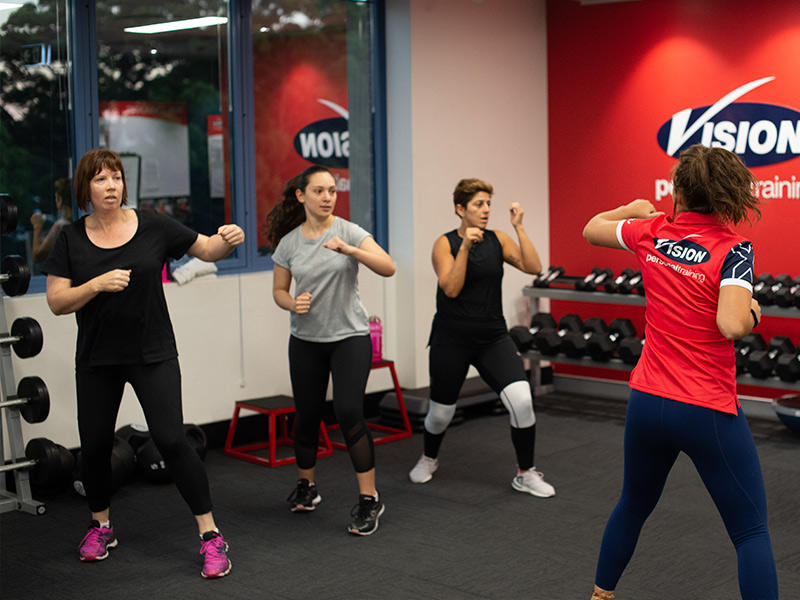 Expert guidance
Our Trainers are on hand to guide you and monitor your form in the session.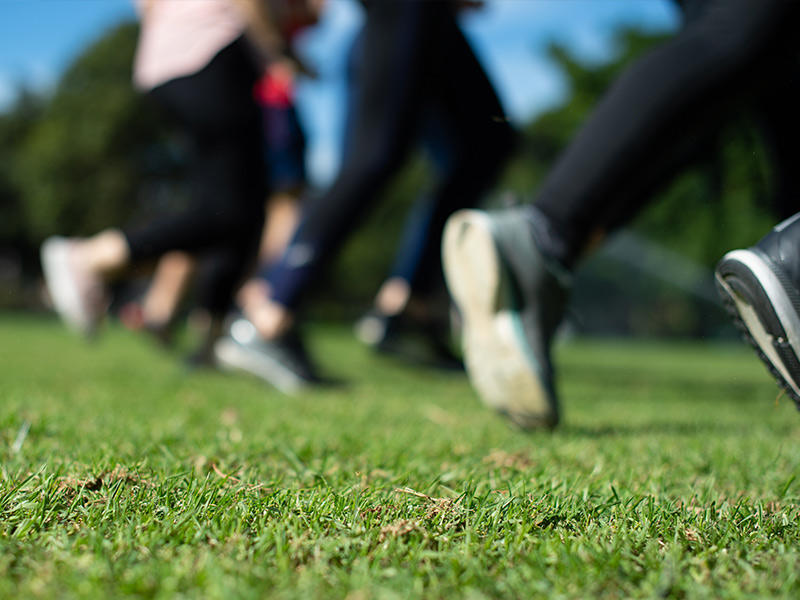 Your pace
New faces and beginners feel at ease as you can work entirely at your pace.
Efficient and effective
Every session is designed to ensure you get maximum benefit.
We have something to suit everyone
Whether you are looking for a high intensity cardio workout or our Revive session to stretch and improve your mobility, we offer a variety of group training sessions targeting both high and low impact exercise.
Explore our options and check out the timetable of your local studio to see when sessions are held.
High impact group training
Burner
An intermediate to high intensity cardio workout that is devoted to improving your fitness and burning those extra calories.
Extreme Marines
This session will convert you from your day job into a fighting fit marine, boot camp style. Time flies when you're having fun!
X Train
A combination of both strength and cardio fitness conditioning to tone up the entire body suitable for all fitness levels.
Run Club
Want to run with a group or have a specific event you are training for? Suitable for intermediate and advanced fitness levels.
Low impact group training
Walk Club
Fancy a walk? Join us for a brisk walk whilst burning calories, enjoying nature, taking in the scenery and of course having a chat along the way.
Boxing
Typical boxing session that relieves tension, increases fitness, burns calories and tones the upper and mid-range body suitable for all fitness levels.
Revive
Join us for a well-earned stretch to work your muscles, detox your body, let go of stress, lengthen your spine and leave you feeling completely recharged.
Bottom Line
A great combination of cardio and strength exercises designed to tighten up your thighs, legs and buttocks for luscious legs (no upper body work!)
FAQs
What is group fitness training?

Do you sometimes find it difficult to hold yourself accountable when trying to keep up with your workout program? What better than a personal trainer's group session to uplift your spirits and keep you motivated? Surround yourself with like-minded individuals who bring nothing but positive energy to the session. In addition to your 1:1 personal training session, group training is a great way to make new friends, try something new and exercise amongst the energy of others!

If you're concerned about not receiving the same attention that you would in a one-on-one training session, rest assured you will receive the same focus on safety, technique and goal achievement with added enjoyment!

Are group sessions with a personal trainer recommended for all fitness levels?

If you're uncertain about keeping up with the rest of the group, you'll be pleased to learn our personal trainer group sessions cater to all fitness levels. Are you after a high-intensity marine-style boot camp or run club? Or maybe you're looking for a walk or revive session to stretch and improve your mobility? Our personal trainers' groups target high and low-impact exercises depending on your needs. Explore our options and check out your local studio's timetable to explore sessions near you.

What are the benefits of group classes with a personal trainer?

Group training sessions with a personal trainer means receiving the benefits of a one-on-one session with the bonus of a fun group environment. You will get expert guidance throughout the group training session from the personal trainer, who will help guide and monitor the session. 

If you're new to group training sessions, rest assured that our group fitness training caters to all experience levels so you can work out at your own pace. Every personal trainer's group training session ensures you get the most out of your session to help you on your way to achieving your goals. 

Our reputation precedes us — get inspired by the journeys of our latest client success stories and see for yourself. Contact us today, and one of our friendly personal trainers will be in touch!
Want to check out group training sessions nearby?
Each of our studios have their own weekly group training timetables. Check out what's on near you at your local studio.