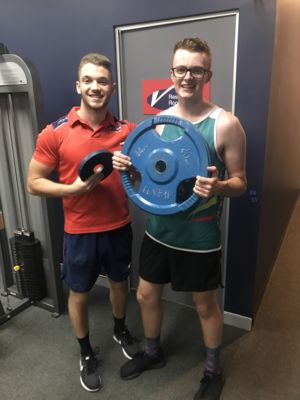 Just one year ago, I never thought I would've achieved what I have actually managed to with my time with Vision. It all started with the Mother's Day Classic Fun Run, not being able to run any further than the 2km marker, it was definitely the trigger to starting my transformational journey. My goals have always been focused around general fitness with focus on working towards certain events. Focusing on these events really helped maintain my newfound eating habits and as I approached the 6-month mark of training I found myself over 20kgs lighter and participating in an event I never previously thought possible, the Blackmores 10km Bridge Run. It was extremely surprising to see how much of a role nutrition played in my result, I always believed I was relatively healthy with my choices, though it became clear there was a lot of room for improvement!
More recently I was blessed to complete the Spartan Race with an awesome group of people from the studio. All of this wouldn't have even been possible to imagine without the help of all the trainers and the community at Vision Five Dock. I'm looking forward to keep smashing goals and checking off future events, with the next challenge being conquering the same Mother's Day Classic Run I struggled with last year.
Five Dock Success Stories
Our holistic approach to emotions, education, eating and exercise has transformed thousands of people across Australia & New Zealand. Get inspired by the journeys of your latest clients.
Are you our next success story?
Give your goals the greenlight and join us. Book your free consult now.