Before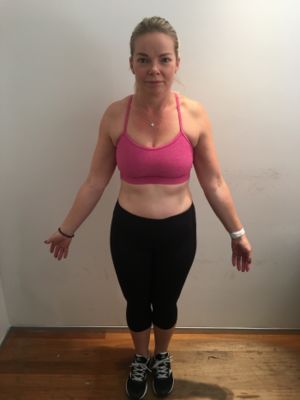 After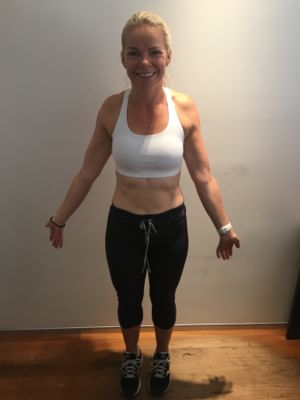 GRUNTS…. SWEAT…. AND TEARS…. (and a little bit of swearing!!!)


I joined Vision at the start of 2017 on the advice of my orthopaedic specialist. I have osteoarthritis is both knees and his recommendation was to get Personalised Training to get my butt strong so I could manage the pain in my knees! I flipped, flopped around the gym for months and it showed in the results I was not achieving. So, to kick me into gear, Georgie, my Trainer, put me into the Weight Loss Challenge. "It will get you fired up and motivated!" She said! I was actually feeling ready to get into this challenge and put to use the resources available to me.

I had an awesome first week, 2.2kg! Wahoo… off to a great start, then the wheels fell off. I was re-diagnosed with depression. I have lived with severe clinical depression on and off for the last 7 years. So, all of a sudden, the Weight Loss Challenge became a Life Challenge as well. I was open with my Trainer, Georgie, and she was wonderful. She read my mood each day that we trained together and tailored the sessions to what I could push through. Each day was so hard but it became so much more important to me to train and eat well because I know the research and the proof was in the practice. Exercise helps your mental state. So, Vision became my connection to community as well as keeping me mentally level through routine. I believe it's important to be open about the benefits exercise has had on my mental health. It has been a game changer in my recovery.

The focus and the hand holding by Georgie, put me back together again. I achieved so much more than I ever dreamt was possible when we set out on day one of the challenge. I lost the weight that had been holding me back, I gained strength, I gained clarity, I learnt to love clean food again. I got the pain in my knees under control and got back on the treadmill and ran for the first time in years. I also gained so much respect for my Trainer Georgie and the Vision program. I said to Georgie one day, "It really all comes down to the Trainer being the right person to be the support you need and yourself being really ready to fight hard for your goals." I'm a winner already because I have the best prize ever, a healthy body and mind! Thank you, Georgie, for seeing me through this.
Mosman Success Stories
Our holistic approach to emotions, education, eating and exercise has transformed thousands of people across Australia & New Zealand. Get inspired by the journeys of your latest clients.
Are you our next success story?
Give your goals the greenlight and join us. Book your free consult now.