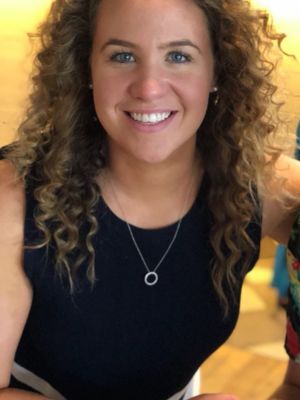 Just think of all the things you could accomplish if you made yourself your number one priority!
That was the advice I was given at Vision this year from my trainer Nick. And honestly, it couldn't be more true. I would often say to Nick "I feel bad saying no to friends when we go out for dinner" or "I needed to have that glass of wine". Nick sat me down and asked me what my priority was and it wasn't until I started doing things for me that I saw results.
I had a wedding to go to in September where I was bridesmaid, but it wasn't until I was nine weeks out that I actually did anything about my weight.
I had lost weight with the help of Vision last year, so I knew I could lose the weight again. This time around it was more about putting everything I had learned into action. I sat down with Nick and we hatched out a plan so there was nothing that could stop me from hitting my goal. Here are a few tips I picked up along the way:
Nutrition:

This is key - honestly this is what helped me lose the weight. I injured my knee last year so wasn't doing any extra running/walks or cardio sessions but I made sure I kept count of what I was eating.

Meal Plans & Prep: This will help you stay on track because you know where your next meal is coming from. I was having big breakfasts, nachos, halloumi, ice cream and more on the regular because I worked them into my macros.

Action Plan: Make a list of all the events you have coming up. When you see how busy you are over the coming weeks it will help you realise how much weight is possible/how much effort you will need to dedicate to food and the gym.

Accelerator Days & Cheat Meals: I had two accelerator days per week and sometimes even more if I had more work or social events. I also had one or two cheat meals per week which helped me stay sane.
There is no doubt that losing weight is hard but when you decide to make yourself number one you can do anything you put your mind to!
Willoughby Success Stories
Our holistic approach to emotions, education, eating and exercise has transformed thousands of people across Australia & New Zealand. Get inspired by the journeys of your latest clients.
Are you our next success story?
Give your goals the greenlight and join us. Book your free consult now.