Before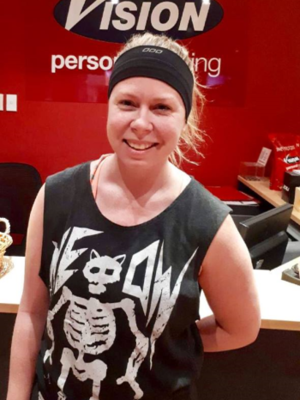 After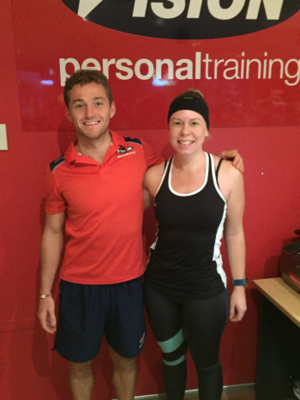 As most people do at the start of the year they make New Year's resolutions. This year mine was to get back into shape and loose the unnecessary extra weight I had put on over the last 4 years.
It was midyear that I realised I hadn't done anything about what I wanted to achieve and found myself using work as an excuse not to exercise.
I took the plunge and searched the web to find a gym and rescheme that was suitable for me. I needed a close location to home, convenient times for group classes, a Personal Trainer that could keep me in check/accountable and of course help guide me on my health and fitness journey.
I was never really good to sticking to fad diets or fitness regimes and thought ok Vision ticks all the boxes I'm looking for, so I'll just give 9 weeks a go and see what happens (thinking I probably won't make it through the 9 weeks)
I attended the nutrition sessions, shopping tour, as many of the group classes as possible and my PT sessions, I learnt so much in my first few weeks at Vision and started seeing results immediately - which of course is a great motivator!
After my first 9 weeks was up, I then decided to challenge myself and enter into another 9 week challenge which I knew would help me reach my end goal.
I'm so happy that I joined, not only have I lost 11kg since my journey, I feel fitter, stronger and much more confident and proud of myself for achieving this.
It's not about being the fastest or fittest but always giving everything your best shot.
Thank you to my Trainer James, and all the other Trainers at Vision for the consistent guidance and encouragement - I couldn't have done it without any of you!
Mosman Success Stories
Our holistic approach to emotions, education, eating and exercise has transformed thousands of people across Australia & New Zealand. Get inspired by the journeys of your latest clients.
Are you our next success story?
Give your goals the greenlight and join us. Book your free consult now.