350g Lentils

125g Carrots

300g Tomato Paste

10g Garlic

3g Oregano

3g Thyme (Dried)

100g Mushrooms

150g Onions

800g Zucchini
Method
Chop onion and cook in a pan with crushed garlic and optional chilli flakes.

Add chopped mushrooms and carrot. Stir in tomato paste and add the lentils and herbs.

Thinly slice zucchini length-ways and lightly steam. Place pile of zucchini on plate and add Bolognese mix.

Sprinkle with parmesan if required.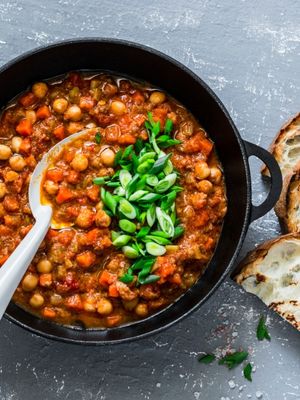 Discover more recipes on MyVision
MyVision provides members with hundreds of recipes which are easy to prepare and are suitable for the entire family.
Join us today and you'll have access to more great recipes like this.