10g Agave Nectar
30g Organic Cacao Nibs (Connect Foods)
50g Cocoa Powder
50g Coconut Flour
1 tbsp Coconut Oil
3 Whole Eggs (medium)
25g Hazelnuts Filberts
100g Raspberries
10 tsp Vanilla Extract
30g Vision Protein Powder Chocolate
Method
Preheat oven to 180 degrees. Combine flour and cacao powder in a bowl with eggs, syrup and vanilla extract and beat with an electric mixer or until well combined.
Melt coconut oil and add nuts, berries and cacao nibs.
Line a baking tray with baking paper and pour in mixture, spreading evenly. Cook for 30 mins. Allow to cool before cutting into bite sized chunks.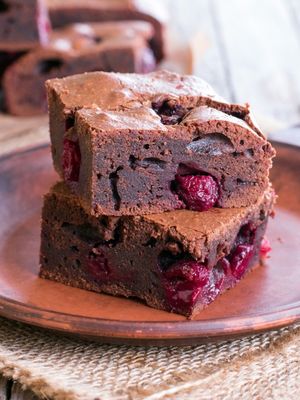 Discover more recipes on MyVision
MyVision provides members with hundreds of recipes which are easy to prepare and are suitable for the entire family.
Join us today and you'll have access to more great recipes like this.