5g Wholegrain Mustard
10ml Organic Apple Cider Vinegar
5g Molasses
500g Chicken Breast Meat
2g Red or Cayenne Pepper
2g Paprika
1 Tbsp Worcestershire Sauce
5g Orange Peel
5g Orange Marmalade
75g Tomato Sauce
Method
Whisk together tomato sauce, marmalade, orange juice, vinegar, molasses, Worcestershire sauce, mustard, sweet paprika and cayenne pepper.
Bring mixture to boil over medium heat, then simmer for 5 mins until reduced slightly.
Grill chicken on BBQ for 15 mins brushing each side with marinade as it cooks.
Remove from heat and serve with remaining sauce drizzled over chicken. Serve this dish with a green garden salad.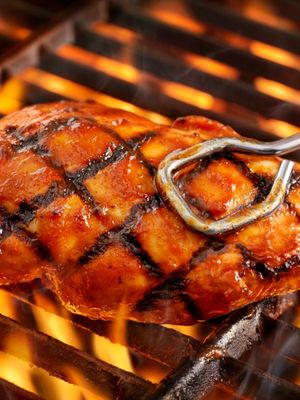 Discover more recipes on MyVision
MyVision provides members with hundreds of recipes which are easy to prepare and are suitable for the entire family.
Join us today and you'll have access to more great recipes like this.