1kg Woolworths Lean Pork Mince
100g Breadcrumbs
2 x 40g French Onion Soup Mix Packet
2 Free Range Eggs, Lightly Beaten
2 Tbsp Continental Parsley, Chopped
2 Cloves Garlic, Crushed
Method
Preheat oven to 180°C. Grease and line a baking tray with baking paper.

Combine pork, breadcrumbs, French-onion soup mix, egg, parsley and garlic in a bowl.

Shape mixture into 16 rissoles.

Heat oil in a large non-stick frying pan over medium-high heat. Cook rissoles, in batches, for 2 minutes each side or until browned.

Transfer rissoles to prepared tray. Bake for 20 minutes or until cooked.

Serve rissoles with salad and lemon wedges.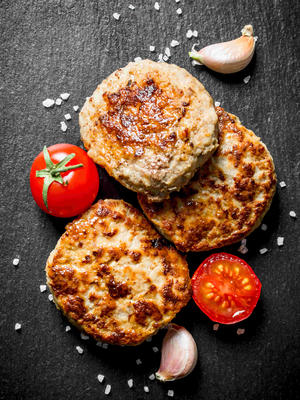 Discover more recipes on MyVision
MyVision provides members with hundreds of recipes which are easy to prepare and are suitable for the entire family.
Join us today and you'll have access to more great recipes like this.