45g Woolworths Traditional Rolled Oats
2g CSR Brown Sugar
5g Vanilla Extract
50g Coffee
250mL Dairy Farmers Skim Milk
80g Chobani Vanilla Greek Yoghurt
5g Cocoa Powder Mix (No Sugar Added)
Method
Combine all ingredients except for the yogurt in a bowl.
In a separate cup or jar, layer the oat mixture followed by the yogurt and repeat.
Sprinkle the cocoa powder on top and cover.
Refrigerate overnight and enjoy in the morning.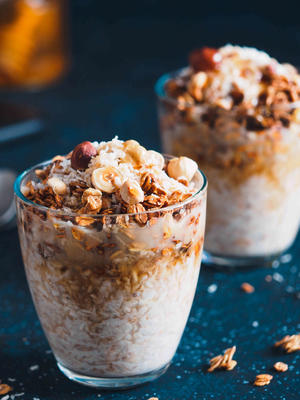 Discover more recipes on MyVision
MyVision provides members with hundreds of recipes which are easy to prepare and are suitable for the entire family.
Join us today and you'll have access to more great recipes like this.