10g Blanched Almonds
25g Blueberries
25g Traditional Oats
80g Strawberries
75g Strawberry No Added Sugar Yoghurt
20g Vision Protein Powder Strawberry
1g White Chia
Method
Pour oats into a bowl and add chia seeds Add yoghurt and protein powder and mix through.
Chop fruit and place on top of mixture and sprinkle over nuts.
Can cover with cling film or foil and place in fridge to soak overnight to give you a ready-to-go breakfast in the morning!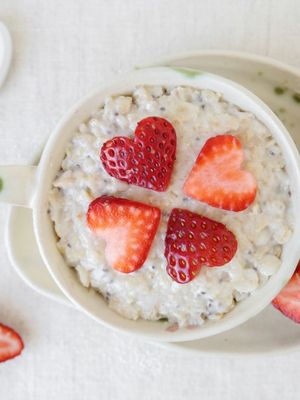 Discover more recipes on MyVision
MyVision provides members with hundreds of recipes which are easy to prepare and are suitable for the entire family.
Join us today and you'll have access to more great recipes like this.