200g Strawberry Sorbet
120g Mango (sliced)
80g Marshmallows
Puff Pastry (4 sheets)
Mint
Method
1. Grease and line 4 individual tartlet dishes and preheat oven to 200 degrees.
2. Place mango slices over the base of each of the tartlet dishes and top with marshmallows.
3. Place pastry over the marshmallows and trim the edges.
4. Place in the oven and bake for approximately 15-20 minutes or until golden.
5. Stand for 5 minutes and then turn out.
6. Serve with sorbet and a sprig of mint.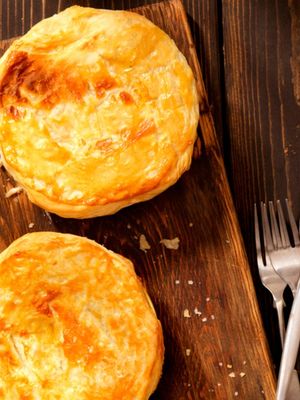 Discover more recipes on MyVision
MyVision provides members with hundreds of recipes which are easy to prepare and are suitable for the entire family.
Join us today and you'll have access to more great recipes like this.