75g Medjool Dates
10g Cacao Powder
10g Cinnamon
30g Dried Coconut
30g Pepitas
30g Macadamia Nuts
40g Walnuts
Method
Place all ingredients together in a food processor and blend until broken up.
Roll into bite size pieces and dust with cinnamon.
Leave in freezer to harden for approximately 1 hour.
If you want to increase protein simply add a scoop of Vision Protein Powder and a sprinkle of water until mixture becomes sticky.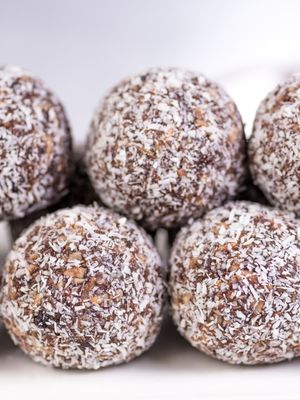 Discover more recipes on MyVision
MyVision provides members with hundreds of recipes which are easy to prepare and are suitable for the entire family.
Join us today and you'll have access to more great recipes like this.