3/4 Cup Cacao Powder
1 Scoop True Protein WPI90 in Rich Chocolate
1/2 Cup Granulated Stevia or Erythritol
30g Peanut Butter Powder
1 Cup Almond Milk
1 Tsp Vanilla Extract
60g White Chocolate, Melted
Method
Spray 15 mini muffin moulds with non-stick cooking spray. Place all ingredients into a bowl and mix until smooth, you may need to add in more almond milk if it appears too thick, add 1 tsp at a time to prevent it becoming too liquid.

Pour mixture into the muffin moulds and place into the freezer to set for 2 hours, drizzle with the melted chocolate and put them back into the freezer for 20 minutes.

Remove from the freezer and let sit for 5-10 minutes before consuming. Enjoy!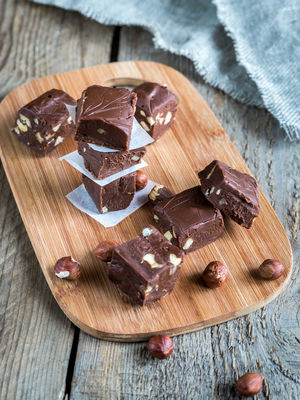 Discover more recipes on MyVision
MyVision provides members with hundreds of recipes which are easy to prepare and are suitable for the entire family.
Join us today and you'll have access to more great recipes like this.