40g Low Fat Cottage Cheese
1 Serving Soy-Lin (Burgen)
30g Portabella Mushrooms
250ml Spinach & Feta Omelette
Method
Heat a large pan and spray with oil.
Chop mushrooms and fry until soft and then pour in egg white mix and stir for 2 mins. Toast bread and spread with cottage cheese.
Serve toast on a plate and layer with cooked scrambled eggs.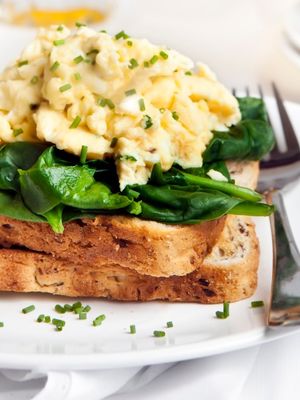 Discover more recipes on MyVision
MyVision provides members with hundreds of recipes which are easy to prepare and are suitable for the entire family.
Join us today and you'll have access to more great recipes like this.