500g Baby Spinach
75g Pumpkin Seeds
2 Avocados
1 Teaspoon Toasted Sesame Oil
2 Tablespoons Sunflower oil
1/2 Teaspoon Salt
Zest & Juice of 1 Lime
Method
Toss together the baby spinach, pumpkin seeds and the scooped flesh of 2 avocados.

Make a dressing of 1 teaspoon sesame oil, 2 tablespoons sunflower oil, ½ teaspoon salt, and the zest and juice of 1 lime.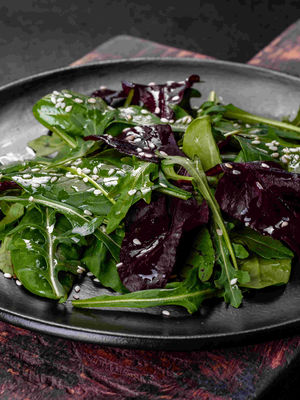 Discover more recipes on MyVision
MyVision provides members with hundreds of recipes which are easy to prepare and are suitable for the entire family.
Join us today and you'll have access to more great recipes like this.