200g Papaya, Quartered Seeds Removed
60g Greek Yoghurt or Plant Based Yoghurt
50g Blueberries
15g Rolled Oats
50g Mango, Chopped
50g Raspberries
Chia Seeds (Optional)
Method
Slice the papaya in half and scoop out the seeds using a spoon.
Fill papaya with yoghurt and top with fresh fruits and superfoods.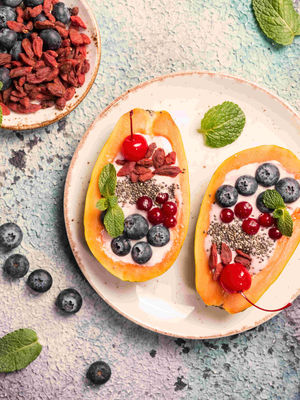 Discover more recipes on MyVision
MyVision provides members with hundreds of recipes which are easy to prepare and are suitable for the entire family.
Join us today and you'll have access to more great recipes like this.