1 Weet-Bix
20g Crushed Biscoff Cookie
30ml Low Fat Milk
150g Plain Yoghurt
30g True Protein WPI 90 in French Vanilla
20g Biscoff Spread
Method
In a small mixing bowl crush the Weet-Bix and Biscoff cookie. Stir in milk until it's fully absorbed.
Press the Weet-Bix and Biscoff cookie mixture into the bottom of a small container. Compact it tightly with the back of a metal spoon.
Mix together plain yoghurt and True Protein French Vanilla protein powder.
Pour over Weet-Bix base.
Heat up Biscoff spread to desired consistency.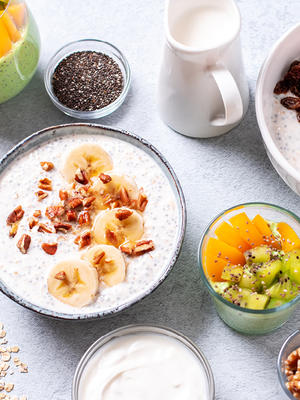 Discover more recipes on MyVision
MyVision provides members with hundreds of recipes which are easy to prepare and are suitable for the entire family.
Join us today and you'll have access to more great recipes like this.