15g Vegan Protein Powder
4 Egg Whites (large)
100g Strawberries
Method
Blend ingredients together with an electric hand mixer.
Spray a frying pan with oil and place on a medium heat. Then spoon mixture into the size of a pikelet. Wait until the side facing down is well cooked and the bubbled on top have started to dry before flipping.
Serve with berries, or a spoonful of Greek yoghurt.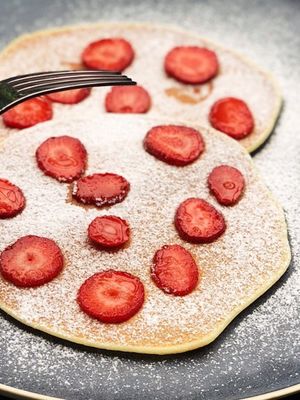 Discover more recipes on MyVision
MyVision provides members with hundreds of recipes which are easy to prepare and are suitable for the entire family.
Join us today and you'll have access to more great recipes like this.