250g Peanut Butter
168g Honey
50g Dark Chocolate, Melted
60g Rice Bubbles/Puffed Rice
Method
Place the peanut butter, honey and chocolate into a large bowl and mix to combine.

Add the rice bubbles and mix to combine.

Spoon the mixture into your prepared tin and press firmly down.

Place in the fridge to set.

Eat and enjoy.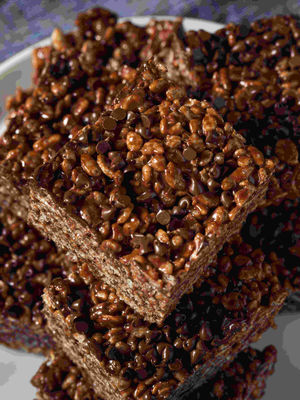 Discover more recipes on MyVision
MyVision provides members with hundreds of recipes which are easy to prepare and are suitable for the entire family.
Join us today and you'll have access to more great recipes like this.