20g Almonds
125ml Almond Milk
2g Cinnamon
90g Oats Quick (Uncle Toby's)
20g Shredded Coconut
20g Honey
20g Maple Syrup
2 Tsp Olive Oil
80g Traditional Rolled Oats
Method
In a large bowl mix all the dry ingredients together.
In a separate bowl, whisk together milk, honey and olive oil and then slowly pour this mixture into the dry ingredients, allowing them to form a sticky consistency.
Spray a deep rectangle dish with cooking spray and spread the mixture into the dish evenly across.
Bake in a preheated oven of 180 degrees for approximately 25-30 mins. Allow to cool on a cooling rack before slicing.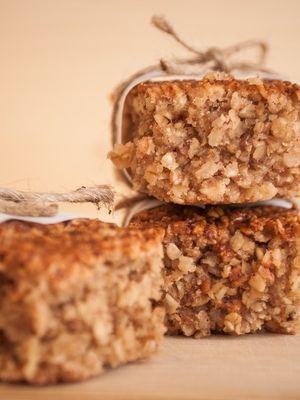 Discover more recipes on MyVision
MyVision provides members with hundreds of recipes which are easy to prepare and are suitable for the entire family.
Join us today and you'll have access to more great recipes like this.