220g Peanut Butter
100g Almond Flour Keto Paleo
20g Sugar-Free Maple Syrup
20g Honey (Manuka)
40g Sugar-Free Chocolate Chips
1 Tsp Coconut/Olive or Avocado Oil
20g Why Optimum (Extreme Chocolate Flour)
Cupcake Wrapper
Method
Get a bowl and add peanut butter, then swift your almond flour and add to bowl. Scoop half a scoop of whey optimum (you can add your own protein powder) and then add maple syrup and honey to the bowl. Mix well with a spatula/wooden spoon.
Get a separate bowl and add the sugar free chocolate chips and a teaspoon of either coconut/olive or avocado oil and microwave for 20 seconds, then mix.
Get a cup tray, fill it with cupcake wrappers, then put the peanut butter mix evenly into each cupcake wrapper. Fill it to about 1cm each one.
Top your snickers cup with the chocolate mix on top and spread evenly through all of them.
Wrap the top with cling wrap and leave it in the freezer for 2-3 hours.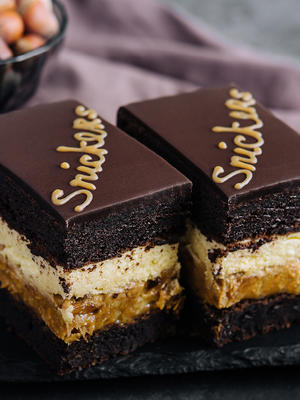 Discover more recipes on MyVision
MyVision provides members with hundreds of recipes which are easy to prepare and are suitable for the entire family.
Join us today and you'll have access to more great recipes like this.