50g Barbeque Sauce
100g Capsicum
150g Chicken Breast Meat
3 Servings Cheese Singles (Kraft)
60g Flat Bread (Coles)
60g Cottage Cheese (Weight Watches)
Method
Heat oven to 180 degrees.
Cook chicken strips over medium to high heat until lightly brown.
Spread BBQ sauce evenly on lavish bread.
Dice capsicum into small pieces and spread over bread.
Add chicken and cottage cheese.
Finish with placing the cheese slices on top.
Place in oven for 20 to 25 mins until cooked.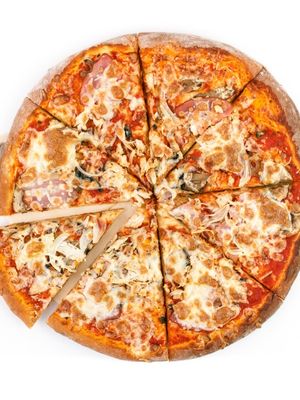 Discover more recipes on MyVision
MyVision provides members with hundreds of recipes which are easy to prepare and are suitable for the entire family.
Join us today and you'll have access to more great recipes like this.