150g Broccoli

100g Chicken Breast Meat

50g Rocket

2g Olive Oil

50g Ricotta Light

100g Zucchini
Method
Blanch broccoli and zucchini slices in boiling salted water. Drain well and set aside.

Heat wok or large frying pan and stir fry vegetables in oil for about 5 minutes, or until heated through.

Season with salt and pepper and remove to serving dish.

Add sliced chicken to the pan and toss to heat through. Remove from heat and keep warm.

Add ricotta to the pan and stir fry until hot and golden. This makes a delicious sauce for vegetables.

Serve hot ricotta and chicken on top of vegetables and with rocket.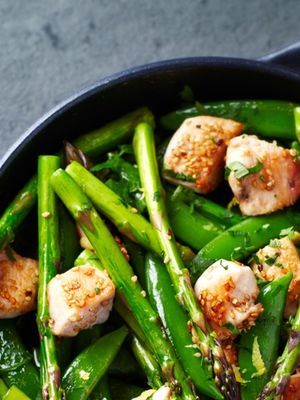 Discover more recipes on MyVision
MyVision provides members with hundreds of recipes which are easy to prepare and are suitable for the entire family.
Join us today and you'll have access to more great recipes like this.