150g Sliced Almonds
80g Maple Syrup
60g Melted Coconut Oil
Optional: Melted Dark Chocolate for dipping.
Method
Start by roasting the almonds in the oven. You don't have to, but roasting the almonds takes these florentines to the next level.

Preheat oven to 180C / 355F, line a baking tray with baking paper and roast the almonds for around 8 minutes.

Once done, pop the almonds to a bowl and set aside (leave the baking tray with baking paper aside too, we will need it again).

Next, put the maple syrup and coconut oil together in a small pot and gently bring to boil.

Take off the heat and pour the mixture straight onto the almonds.

Let cool down for a minute or so and then take a heaped tablespoon of the mixture and flatten onto the baking tray

It should make 10 florentines.

Pop the tray into the freezer for around 15 minutes.

Melt the raw chocolate and then dip the bottom of the florentines into the chocolate and put it chocolate side up on a baking tray.

Pop back in the freezer for 20 minutes to set.

Once you take the florentines out of the freezer place them into an airtight container and enjoy!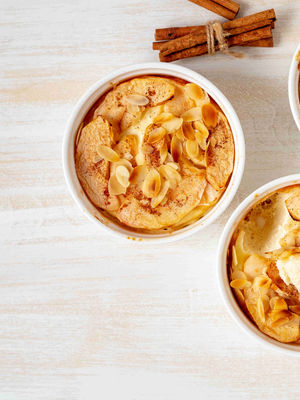 Discover more recipes on MyVision
MyVision provides members with hundreds of recipes which are easy to prepare and are suitable for the entire family.
Join us today and you'll have access to more great recipes like this.