3 Egg Whites
140g Mushrooms
1 tsp Rice Bran Vegetable Oil
15g Shallots
Method
Heat oil in a small frying pan and add chopped shallots and mushrooms.
Cook for approx 4 minutes on a medium heat and then add egg whites.
Continue to stir through and scramble together for another 2 mins.
Serve on plate and sprinkle with salt and pepper to taste.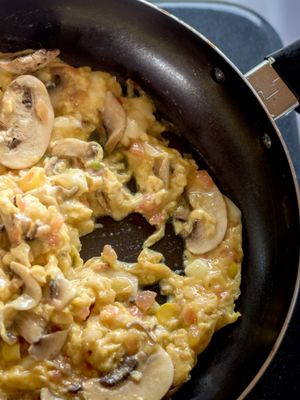 Discover more recipes on MyVision
MyVision provides members with hundreds of recipes which are easy to prepare and are suitable for the entire family.
Join us today and you'll have access to more great recipes like this.