1 Mission Low Carb Wrap
10g Tomato Paste
Vegetables of your choice (mushrooms, zucchini, onion, capsicum)*
Protein of choice (Sliced ham or cooked chicken)*
30g Bega 50% Fat Cheese Per Pizza
Leave plain or can top with a drizzle of sriracha mayo or reduced sugar BBQ sauce
*For these macros, 30g of each vegetable and 25g Champagne Ham/25g Cooked Chicken Breast was used.
Method
Preheat oven to 180 degrees for 15 minutes.
Put wrap in the oven and take out when brown around edges.
Add tomato paste.
Add chopped vegetables of choice.
Add protein.
Add cheese.
Put back in oven until cheese is cooked.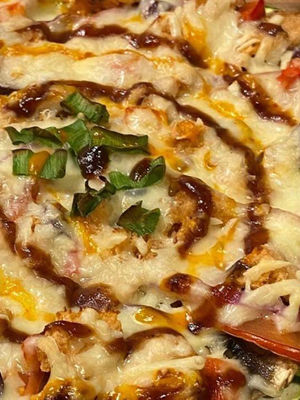 Discover more recipes on MyVision
MyVision provides members with hundreds of recipes which are easy to prepare and are suitable for the entire family.
Join us today and you'll have access to more great recipes like this.