2 Eggs
125ml Olive Oil
250ml Milk
205g Plain Flour
70g Shredded Coconut
15g True Protein WPC80 in Raw Coconut
100g Stevia
1/4 Tsp Salt
5g Baking Powder
2 Tsp Lime Zest
Icing
40g Icing Sugar
10g Lime Juice
Method
Preheat your oven to 180'C.

In a bowl, whisk the eggs, olive oil and milk.

Add the flour, coconut, WPC80, stevia, salt, baking powder and lime zest and mix well until combined.

Pour the batter into a lined loaf tin and bake in the oven for 30 mins or until a skewer comes out clean. Allow to cool.

For the icing, combine the icing sugar and lime juice in a small bowl.

Once the loaf has cooled, pour the icing over the loaf and top with extra lime zest and coconut.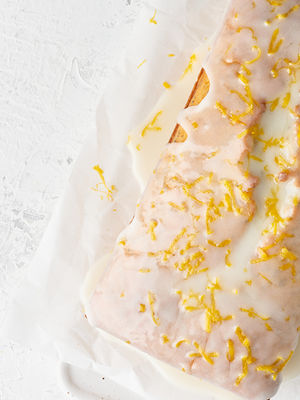 Discover more recipes on MyVision
MyVision provides members with hundreds of recipes which are easy to prepare and are suitable for the entire family.
Join us today and you'll have access to more great recipes like this.