30g Broccoli
50g Low Fat Cottage Cheese
2 Whole Eggs (medium)
30g Mushrooms
2.5g Canola Oil Cooking Spray
30g Baby Spinach
30g Tomatoes
Method
1. Use cooking spray and saute vegetables until soft. Add parsley.
2. Drain excess water.
3. Whisk eggs, water, salt and pepper in a bowl.
4. Return vegetables to pan and pour in egg mixture. Cook for 3 minutes or until omelette has set.
5. Top omelette with cream cheese and fold in half.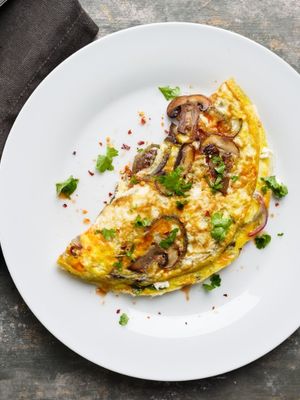 Discover more recipes on MyVision
MyVision provides members with hundreds of recipes which are easy to prepare and are suitable for the entire family.
Join us today and you'll have access to more great recipes like this.