60ml Olive Oil
2 Tbsp Lemon Juice
3 Garlic Cloves Crushed
25g Tomato Paste
2 Stalks Fresh Rosemary
1 Tbsp Fresh Thyme
1/2 Cup Mint Leaves
20g Honey
1 Tsp Paprika
Grated Zest of 1 Lemon
A pinch of Chilli Flake
Parsley
Method
Mix all the marinade ingredients in a small bowl to combine.

Place the lamb ribs in a resealable bag or plastic container and add the marinade, mixing well to coat then cover.

Leave to marinate for at least an hour or overnight in the fridge.

Remove the ribs from the fridge at least 30 minutes before cooking and season.

Preheat a barbecue grill or frying pan to a medium-high heat.

Add the ribs and cook until browned and crunchy on all sides – around 15-20 minutes.

Serve with some fresh parsley.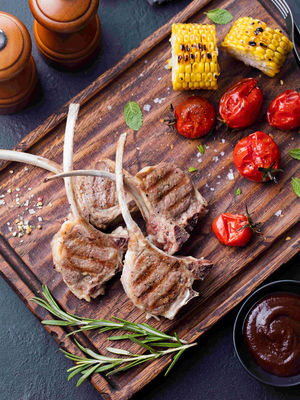 Discover more recipes on MyVision
MyVision provides members with hundreds of recipes which are easy to prepare and are suitable for the entire family.
Join us today and you'll have access to more great recipes like this.