150g Chick Peas
10g Garlic
5ml Lemon Juice
2.5g Paprika
10g Tahini Hulled
Method
Combine all ingredients into a food processer and blend on high for about 3 minutes or until smooth.
Remove, place in a bowl and sprinkle with paprika.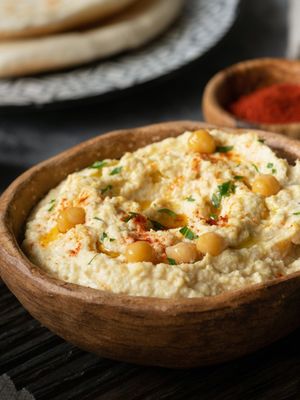 Discover more recipes on MyVision
MyVision provides members with hundreds of recipes which are easy to prepare and are suitable for the entire family.
Join us today and you'll have access to more great recipes like this.