300g Boiled Potatoes, Diced
1/2 Red Onion, Diced
200g Tomatoes, Diced
60g Avocado, Diced
20g Praise Deli Style Chipotle Aioli
Method
Peel and boil the potatoes until they are soft. Set aside to cool.
Dice potatoes, tomatoes, red onion, avocado and add to a bowl with Chipotle Aioli.
Mix together and serve.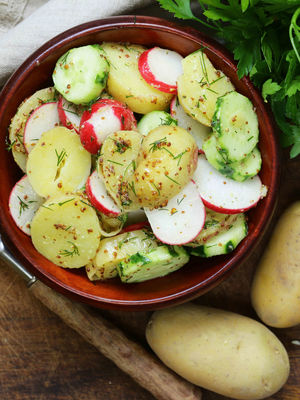 Discover more recipes on MyVision
MyVision provides members with hundreds of recipes which are easy to prepare and are suitable for the entire family.
Join us today and you'll have access to more great recipes like this.