250g Green Beans, ends trimmed.
1 Tablespoon Olive Ooil
1/4 Teaspoon Salt
1 Teaspoon Black Pepper
1/4 Cup Tamari Almonds
25g Goat's Cheese
1 Tablespoon Parmesan Cheese Grated
1 Lemon for Serving
Method
Bring a large pot of water to a rolling boil. Add the green beans, and cook until bright green but still firm, about 2 minutes. Use a colander to drain the green beans, then quickly transfer them to bowl filled with ice and water to stop the cooking process. Drain again and pat dry with a paper towel.

Toss beans with olive oil, lemon juice, salt and pepper and sprinkle with chopped tamari almonds and goat's cheese.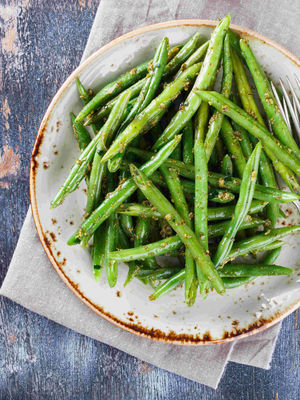 Discover more recipes on MyVision
MyVision provides members with hundreds of recipes which are easy to prepare and are suitable for the entire family.
Join us today and you'll have access to more great recipes like this.