50g Grilled Eggplant
30g Sundried Tomatoes
100g Low Fat Creamed Cottage Cheese
Method
Dice tomato and eggplant and mix into cottage cheese.
Serve as is or on your choice of crisp bread.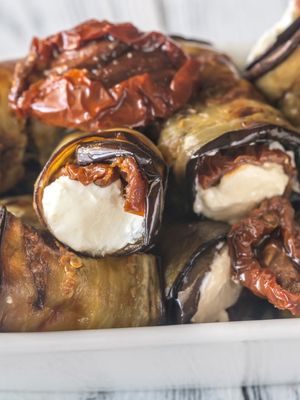 Discover more recipes on MyVision
MyVision provides members with hundreds of recipes which are easy to prepare and are suitable for the entire family.
Join us today and you'll have access to more great recipes like this.