8 Biscoff Biscuits
100g Caramel YoPro
50g Packed of Strawberry JellyLite
28g Biscoff Spread
Method
Mix yoghurt with jelly until it combines well.
Spread onto Biscoff biscuits.
Add a popsicle stick and press biscuits together.
Pop in the freezer for approx 1 - 2 hours.
Dip in melted Biscoff.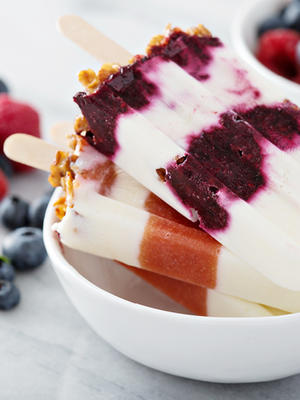 Discover more recipes on MyVision
MyVision provides members with hundreds of recipes which are easy to prepare and are suitable for the entire family.
Join us today and you'll have access to more great recipes like this.