260g Sliced Zucchini
70g Large Capsicum
2 Cloves Garlic, Minced
3 Large Eggs
3 Large Egg Whites
180mL Cup Milk
3/4 Teaspoon Salt
1/4 Teaspoon Freshly Ground Black Pepper
160g Cup Shredded Cheese
Method
Heat a large skillet over medium-high heat. Spray with nonstick spray and add sliced capsicum, zucchini, and roasted garlic. A little pinch of salt and pepper. Cook for 6-7 minutes or until veggies are tender. Spoon into a bowl and allow to cool as you prepare the egg mixture

Preheat oven to 177°C. Spray a pie pan or square pan with nonstick spray. Set aside.

In a large bowl, whisk the eggs, egg whites, milk, salt, and pepper together until thoroughly combined. Arrange veggies into the prepared pan. Top with shredded cheese, then pour the egg mixture on top.

Bake for 45 minutes or until filling is set and no longer jiggles. Cool for 10 minutes on a wire rack before slicing and serving.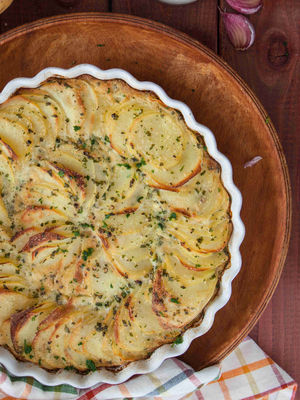 Discover more recipes on MyVision
MyVision provides members with hundreds of recipes which are easy to prepare and are suitable for the entire family.
Join us today and you'll have access to more great recipes like this.