50g Broccoli
100g Capsicum
100g Cauliflower
150g Chicken Breast Mince
100g Butternut Winter Squash
35g Honey Soy Chicken Stir-Fry Sauce
Method
Cut chicken into strips.

Cook in a non-stick pan over medium to high heat until lightly brown.

In a separate pan or wok, combine broccoli, cauliflower, squash and capsicum, and cook until softened.

Add marinade and the chicken stir-fry for a further 2 to 3 minutes.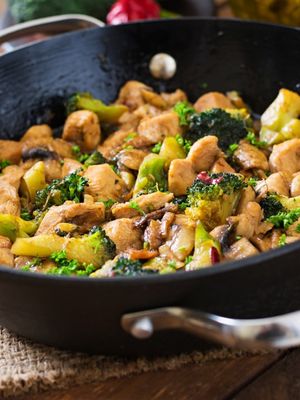 Discover more recipes on MyVision
MyVision provides members with hundreds of recipes which are easy to prepare and are suitable for the entire family.
Join us today and you'll have access to more great recipes like this.