150g Light Cream Cheese
150g Greek Yoghurt
1 Egg
1/2 Tablespoon Corn Flour
35g Sweetener (Stevia)
2 Teaspoons Biscoff Spread
2 Biscoff Biscuits
Method
Preheat oven to 180 degrees and line a cupcake tray with cupcake liners.
Mix together cream cheese, yoghurt, egg, corn flour and stevia in a bowl. Whisk until there are no lumps.
Pour batter into cupcake liners, should get 5-6 cheesecakes.
Bake for 25-30 minutes.
Once baked cool completely and set in the fridge for 1-2hours.
Melt Biscoff spread in the microwave and pour over cheesecakes. Crush up biscuits and sprinkle over the top.
Chill in the fridge for another hour.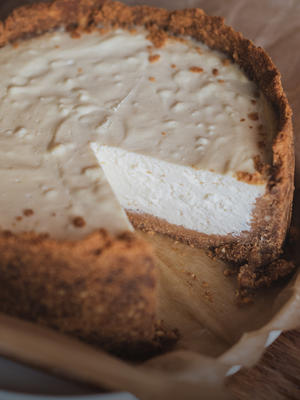 Discover more recipes on MyVision
MyVision provides members with hundreds of recipes which are easy to prepare and are suitable for the entire family.
Join us today and you'll have access to more great recipes like this.