2 Large Brushed Potatoes, Washed
Method
Using a sharp knife, you want to take off the skins of the potato leaving them slightly chunky.
In a bowl, toss skins in a little bit of olive oil.
Cook in the air fryer on 200 degrees for 15 - 20 minutes or until the potato skins are crispy.
Toss potato skins in chicken salt and serve while hot.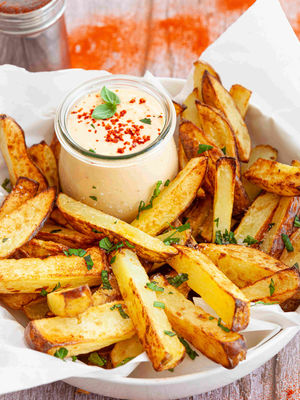 Discover more recipes on MyVision
MyVision provides members with hundreds of recipes which are easy to prepare and are suitable for the entire family.
Join us today and you'll have access to more great recipes like this.