100g Diced Tinned Tomato
5g Coconut Oil
5g Garlic
100g Green String Beans
125g Premium Organic Beef Mince
50g Onions
Method
In a large fry pan melt the coconut oil and add chopped onion and crushed garlic. Once this is cooked through add the mincemeat and cook until browned.
Add tinned tomatoes and green beans and season with salt and pepper to taste.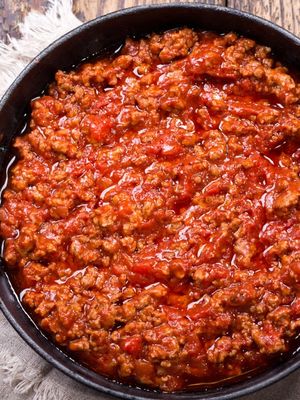 Discover more recipes on MyVision
MyVision provides members with hundreds of recipes which are easy to prepare and are suitable for the entire family.
Join us today and you'll have access to more great recipes like this.