What you will experience at Vision!
The Vision Personal Training Experience
What's Included
Your program will focus on sustainable lifestyle changes rather than short-term fads, leading to a renewed sense of confidence, vitality, and strength.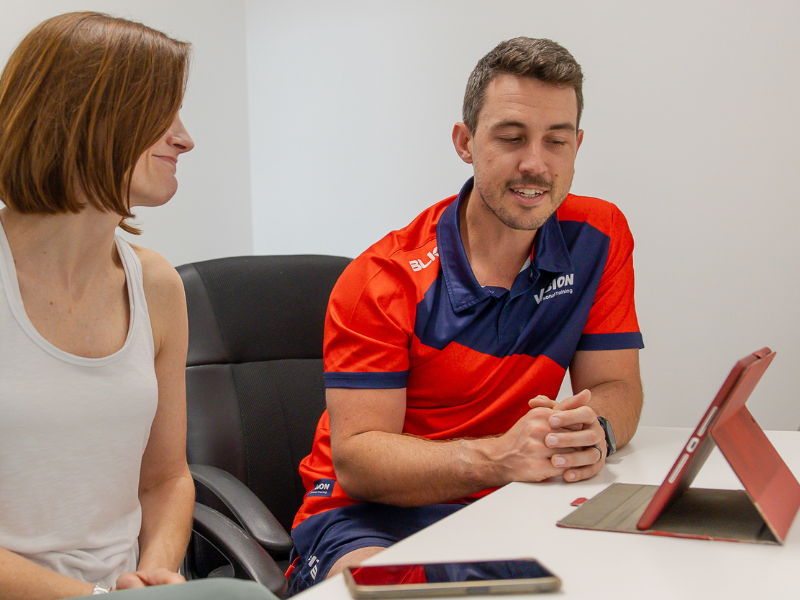 Personalised Plan
Your PT will create an individual exercise and nutrition plan to suit your individual goals and lifestyle.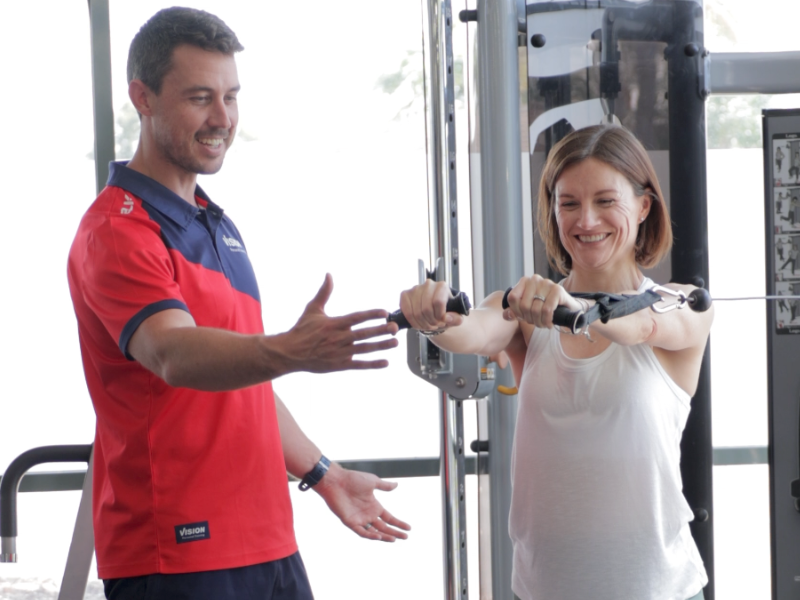 1:1 Personal Training
Strength building with a dedicated PT who will keep you accountable and motivated.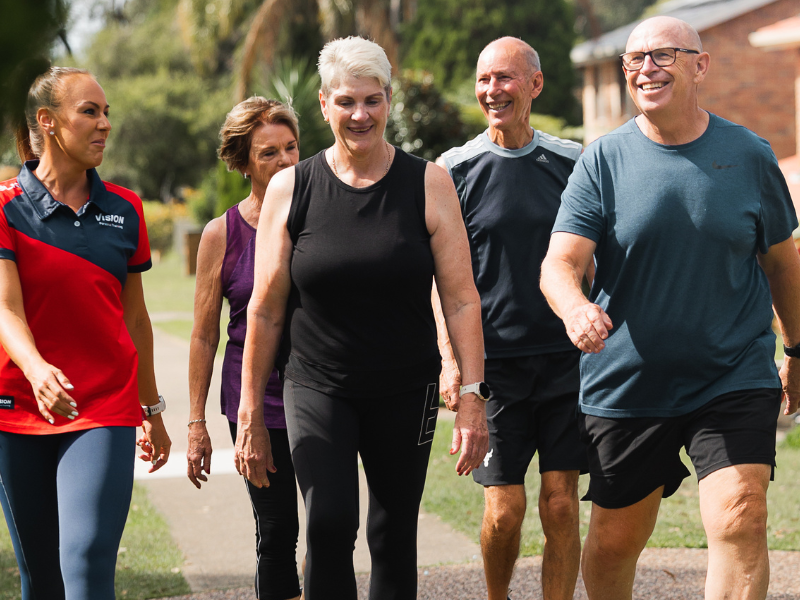 Unlimited Group Training
A range of group training sessions suited to all fitness levels, great for those who like to exercise (and socialise) with others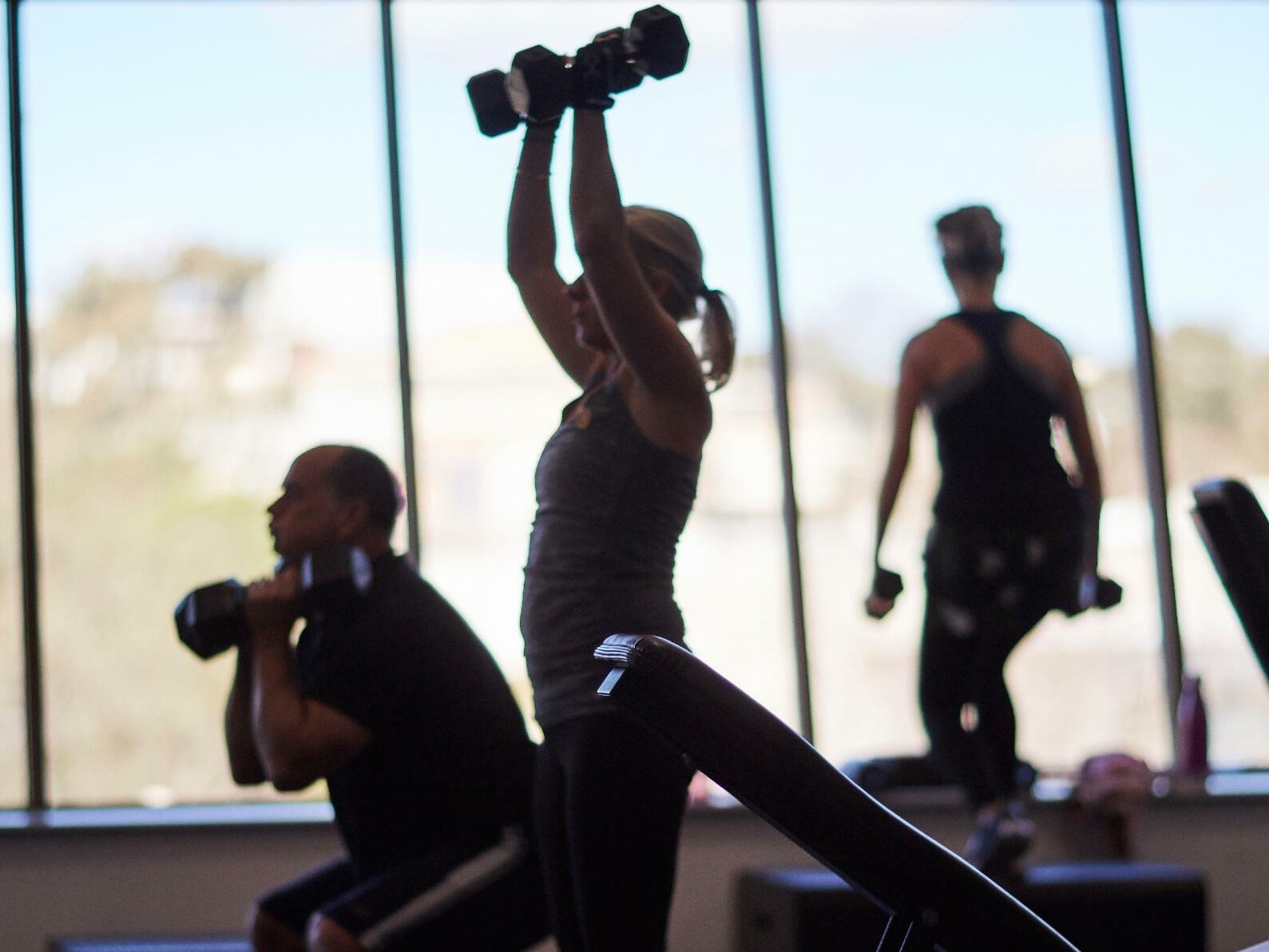 Unlimited Studio Access
Take advantage of our weights and cardio equipment when it suits you, outside of your PT and Group Training sessions.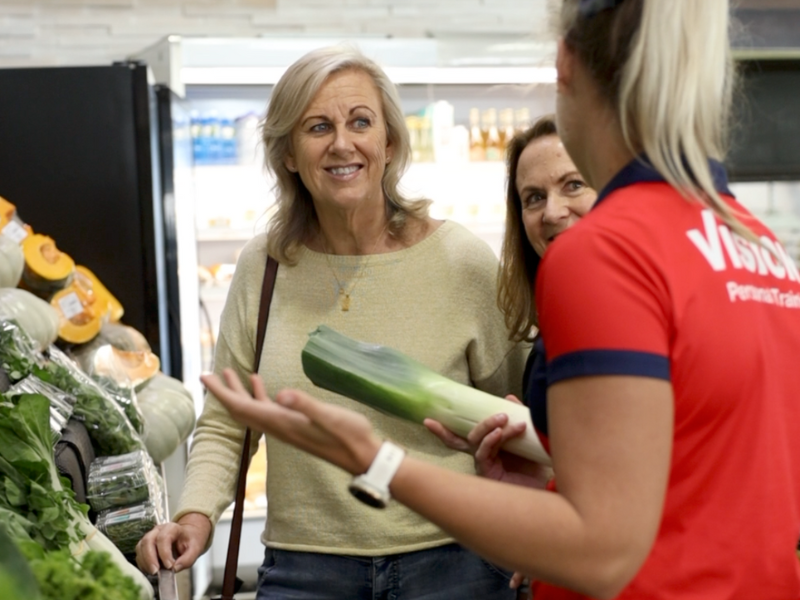 Expert Nutrition Guidance
Understand your daily macronutrients & develop the right nutrition plan for sustainable results with the help of your trainer.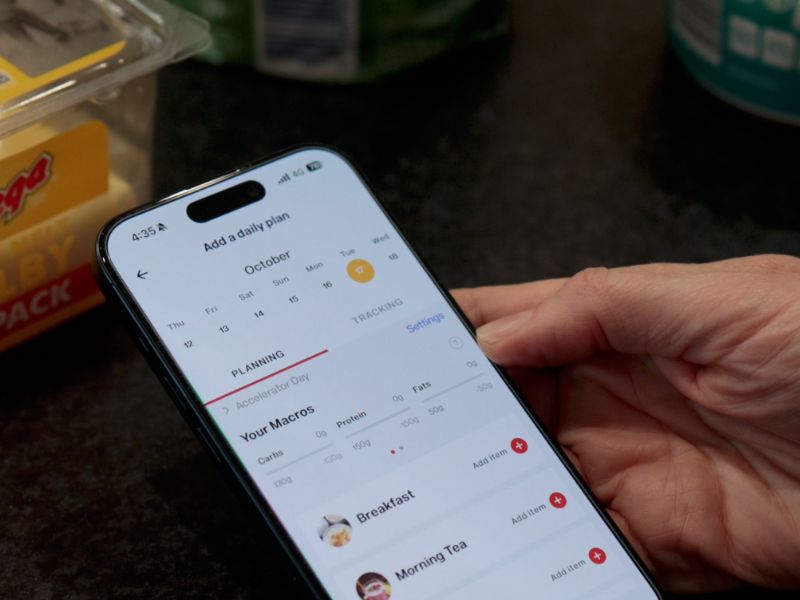 MyVision App
Track your food, exercise and access recipes. Plus, book in for group training and keep up to date with events via the app.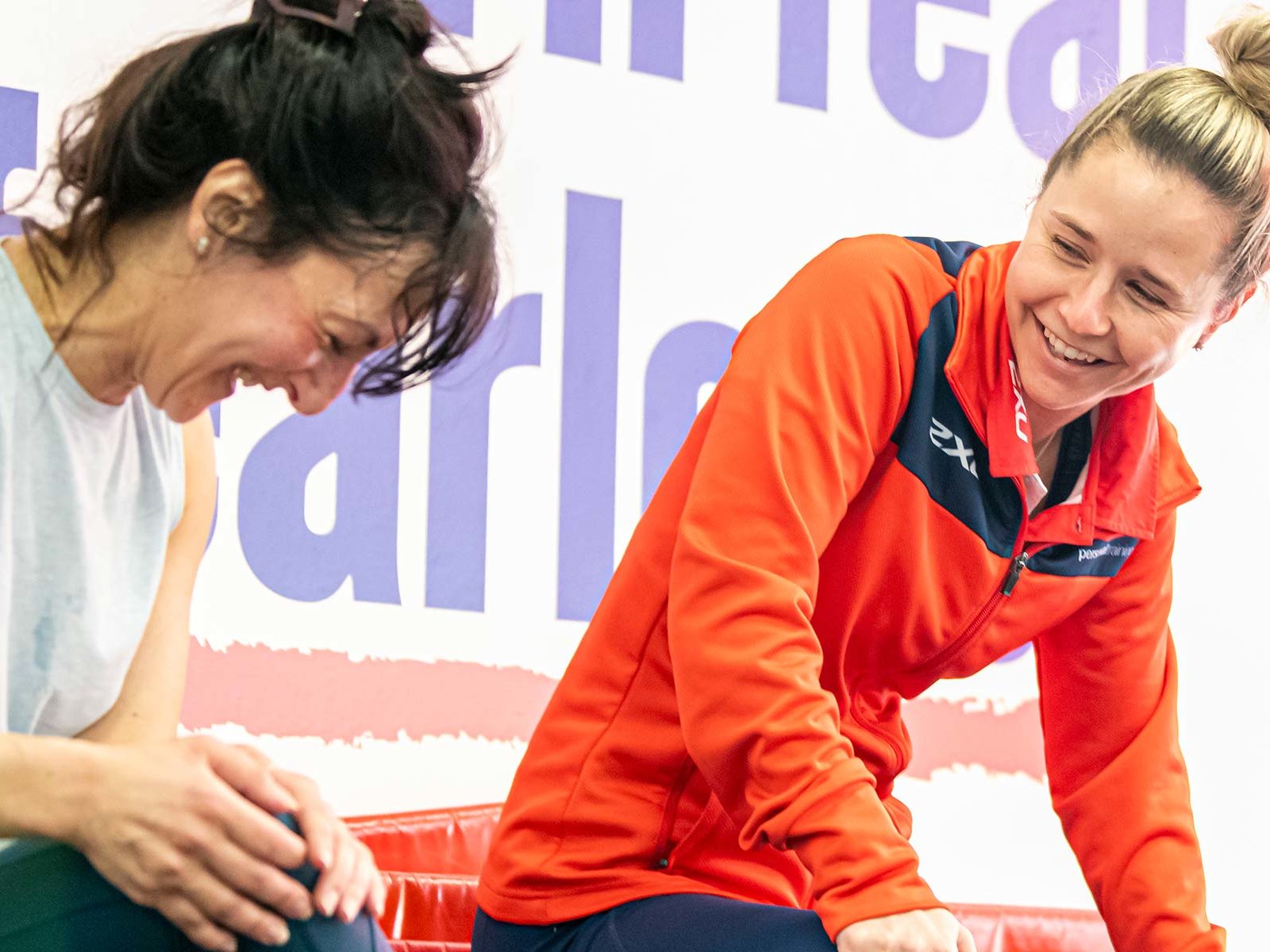 Judgement Free Zone
Unintimidating, warm and welcoming small studios, where everyone is like family and knows your name.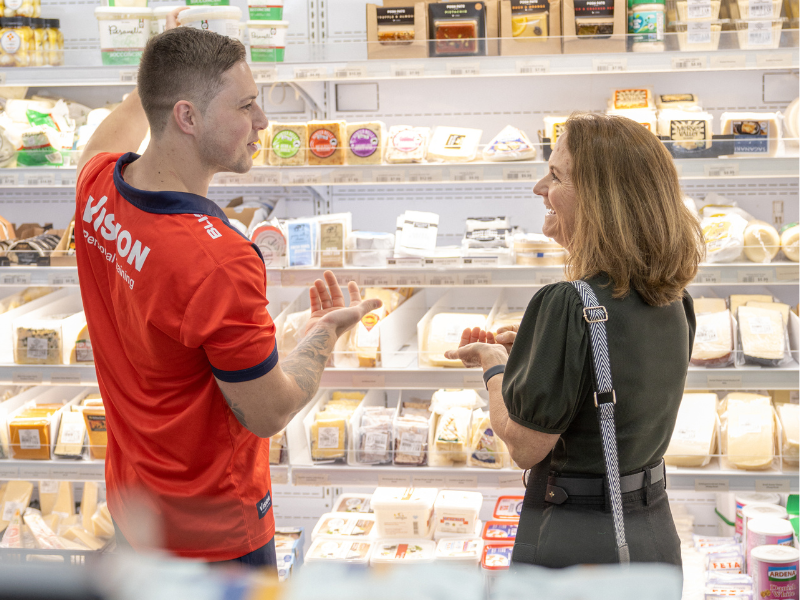 Seminars & Shopping Tours
Advice on what groceries to buy with supermarket tours, plus nutritional and exercise tips and tricks via our seminars.
Results Guarantee
Follow your program completely for your first 9 weeks and we will give your money back if you do not achieve the agreed result.*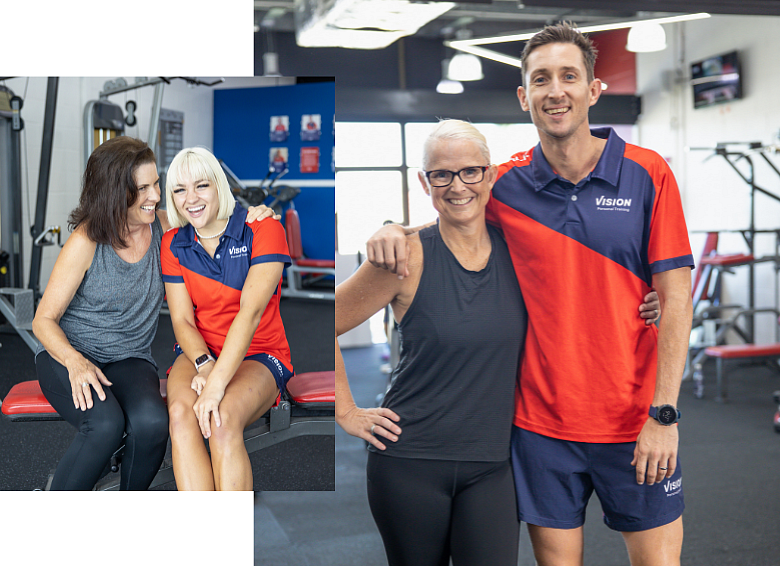 We're a family
We're more than just a 'gym', we're a family. Each studio is a warm and welcoming environment where everyone knows your name, and like-minded individuals' lift each other up.
Our four pillars of transformation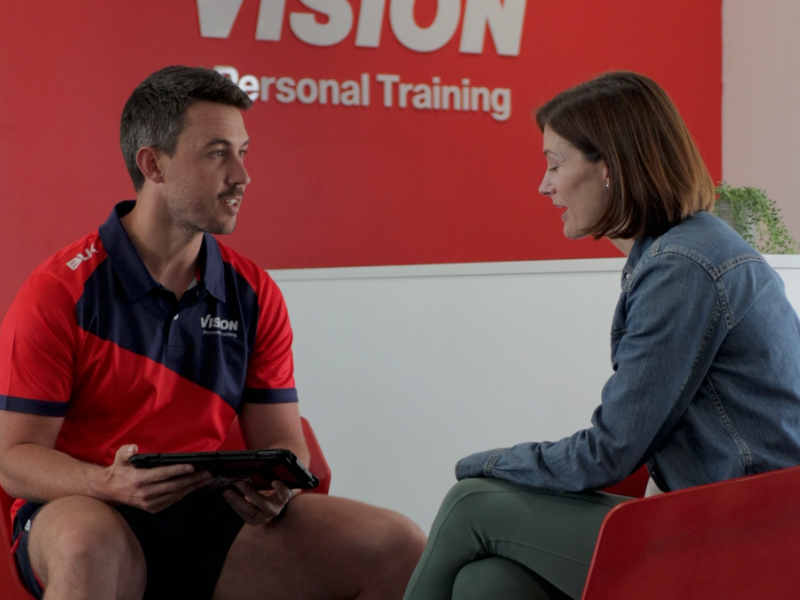 Emotions
We've got your back, and your mindset. Your PT will guide you through ongoing goal setting and accountability to ensure you're set up for success.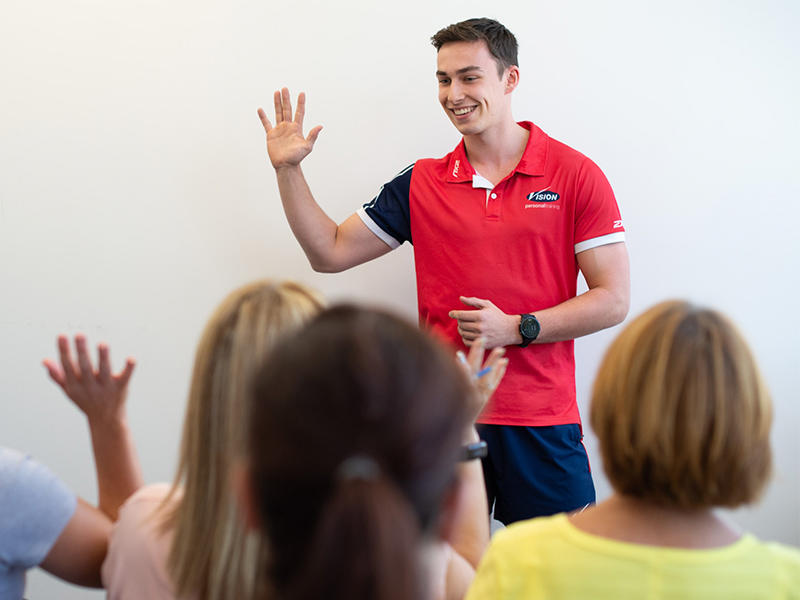 Education
Your PT will provide you with the right tools, expertise and knowledge to help you reach your goals, including access to shopping tours and seminars, plus much more.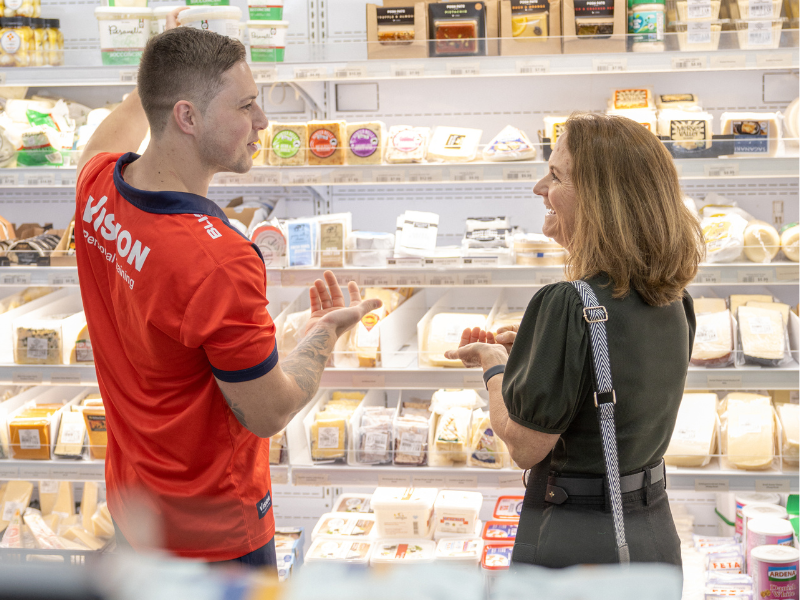 Eating
Good nutrition. To us, it's more important than exercise. We place a big focus on creating personalised and sustainable nutritional plans.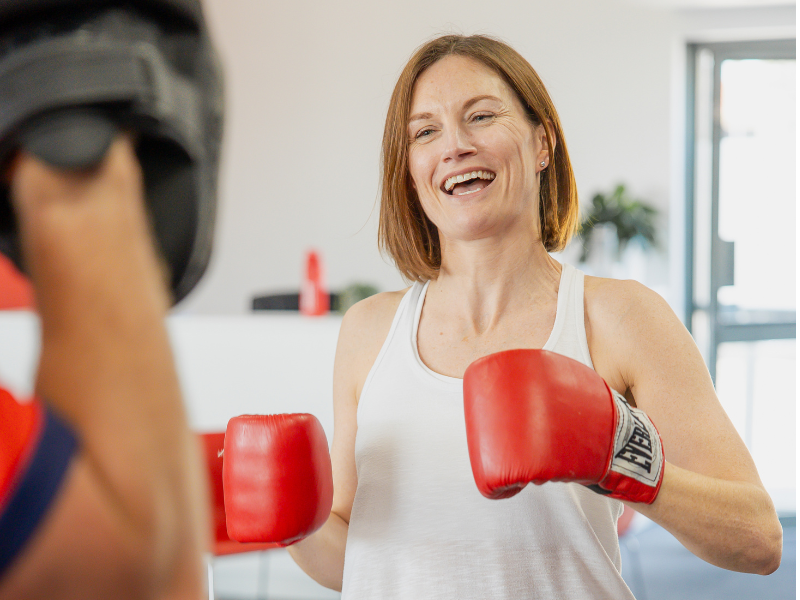 Exercise
Genuine support. Investing in a gym personal trainer will be a game changer for your success with a personalised exercise program to suit you and only you.
Get inspired by our latest client transformations
Our holistic approach to emotions, educations, eating and exercise has transformed thousands of people across Australia & New Zealand. Get inspired by the journeys of our latest clients.
The Vision Promise
If you follow your program completely for your first 9 weeks and do not achieve the agreed result, we will not only give your money back, we will train you for free until you achieve what you set out to. That's the Vision promise.