Before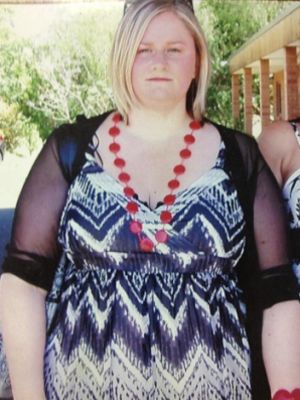 After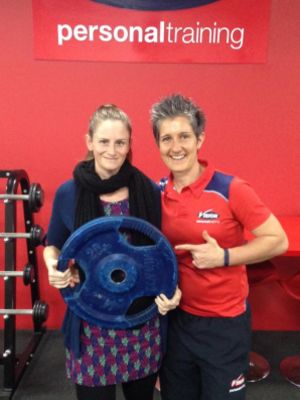 Growing up I was thin until I hit my mid-twenties. Slowly weight crept on. I didn't know at the time that I had an auto-immune disease, Hashimoto's. By the time I was diagnosed I was already pushing 90kgs and for the next three years I let Dr Google convince me I would be overweight forever. At my heaviest I weighed 119kg and a diagnosis of preliminary Type 2 diabetes was the turning point for me.

I joined Vision Personal Training and weighed in at 82.9kg. I had lost 36kg over the previous 3 years. However I was not fit, could not run to save myself and weight training did not exist in my exercise regime. In my time at Vision I have completed various running events including a half marathon in September 2014. I struggle with depression and anxiety yet weight training and the feeling of strength has helped with less frequent bouts of the blues.

What I personally get out of Vision is an environment that propels me to set goals and chase them down. I understand nutrition better than ever through attending nutrition seminars and Vision Virtual Training. My Personal Trainer motivates me in ways I find difficult to motivate myself. She is my trainer and a friend. Her support goes beyond the parameters of our two Personal Training sessions each week. Group Training leaves me feeling exhausted but amazing.
In total I have lost 56kg, recently notching up 20.6kg lost with Vision . It has taken almost six years (the last three with Vision) but for someone who hid behind an auto-immune disease, for years robbing me of my life, I am proof that a medical condition that results in your metabolism not functioning is no match for hard work and discipline.
I am proud of what I have achieved thus far and grateful for what I have learnt at Vision . In my 40th year of being alive, I am actually living it.
Camberwell Success Stories
Our holistic approach to emotions, education, eating and exercise has transformed thousands of people across Australia & New Zealand. Get inspired by the journeys of your latest clients.
Are you our next success story?
Give your goals the greenlight and join us. Book your free consult now.