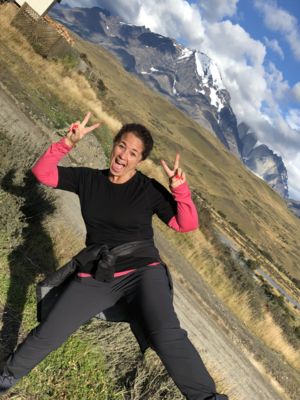 This is my third time back at Vision over 8 years. Each time has been different in some ways, yet consistent in others. To look back thinking I have now lost over 40kgs in total during this time is something I am truly proud of.
My first time I had massive success with some of the same team here at Vision. I managed to maintain for a few years but with travel and my focus shifting away from me, my consistency of exercise went away and my food choices reverted. This time, success again, I'm almost at my goal weight and feeling more fit and healthy than I have in a long time! Simon, you lead an amazing team and a studio that is always buzzing with energy and positivity. The support network that exists with your team here is the constant.
Lauren, this time has been a different experience for me! Not only do you dedicate, focus and share your knowledge both in and out of the Vision framework, you bring a personal edge that supports me with my goals and what I need to achieve, you give oodles of guidance and support in every way possible. While I continue to work to hit my goals, you always celebrate where I'm at, and you keep me moving forward and make me think about my choices for the longer term. This is the trickiest part of the weight loss and healthy living journey, but I'm confident because I'm in the right place with the right people!
You both forever acknowledge everyone else's success and I wanted to take a minute to say THANK YOU, and acknowledge yours, I would be in a different place without you.
Five Dock Success Stories
Our holistic approach to emotions, education, eating and exercise has transformed thousands of people across Australia & New Zealand. Get inspired by the journeys of your latest clients.
Are you our next success story?
Give your goals the greenlight and join us. Book your free consult now.