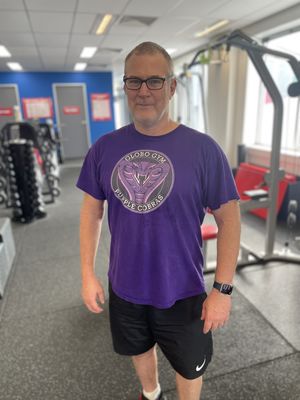 In 2016, I played the last of 45 seasons of rugby. I was in reasonable nick for someone in their 50s and I had imagined that I would stay that way just because. By September 2019 It dawned on me that I was no longer fit, no longer strong and no longer healthy. I knew that I needed to do something about it and I also knew that being disciplined was going to be essential. I knew that getting back to being fit, strong and healthy was not something that I could do on my own. I needed a coach.

So I wandered in to Vision at Camberwell one day in September 2019 and met Kyle. Coach, mentor and leader all wrapped into one. I had some very specific goals that I wanted to achieve. I shared these with Kyle and he put a programme together and off we went. My progress was excellent. I fell back into training relatively easily and then of course the Pandemic struck changing everything we took for granted, especially in Melbourne. Kyle and the team at Vision could have done 2 things. They could have given up and said it was too hard to run a personal training programme during the lockdowns or they could have worked even harder to make the best out of a very difficult situation. Of course, Kyle and his colleagues chose to do the latter, they chose to stand up and support me. Kyle chose to support me. He went out of his way to deliver a programme in the park and as lockdowns became more stringent, he worked out how to deliver a strength and conditioning programme over Zoom using a couple of 30KG dumbbells which mysteriously arrived at my front door one day, some resistance bands and a wide range of garden furniture. Kyle coached, mentored and cajoled me through over 100 Zoom sessions. I honestly don't know what I would have done in the absence of his sessions. The whole team at Vision Camberwell all pitched in to make it happen. After a few false dawns I eventually got back into the Camberwell studio in April 2022.

What sets Kyle apart is not his technical skill or knowledge, it's not that he is a great, now Master, trainer. It is that he understands me, what motivates me, what gets in my way and what is important to me. He cares about me and what I had set out to do and he works on this even outside of when we were working together. Being a trainer is not a job to Kyle, it's a calling. He puts everything he has into helping me achieve what's important to me.
Camberwell Success Stories
Our holistic approach to emotions, education, eating and exercise has transformed thousands of people across Australia & New Zealand. Get inspired by the journeys of your latest clients.
Are you our next success story?
Give your goals the greenlight and join us. Book your free consult now.